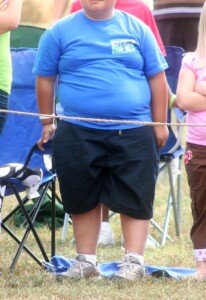 Is your child overweight? There's a link between childhood obesity, intellectual functioning and type 2 diabetes.
Intellectual impairment accompanies obese adolescents who have type 2 diabetes, according to a study. 
When obese adolescents with type 2 diabetes were compared to other obese kids (matched for age, ethnicity and socioeconomic background), who did not have any prediabetic condition, the first group showed a marked difference in intellectual functioning.
Thus, it's easy to rule out the social stigma of being obese, or a junk food diet, on the difference in cognitive abilities. 
The variable in this study was the type 2 diabetes.
The study was conducted by researchers at NYU Langone Medical Center.
In addition to the diminished cognitive abilities that were discovered, the researchers also found subtle abnormalities in the brains of the obese adolescents with the type 2 diabetes. These abnormalities showed up via MRI.
What the Study Showed
It showed that obese kids with type 2 diabetes had more cognitive challenges than did equally overweight kids who had no signs of diabetes or prediabetes.
The findings indicate that the insulin resistance that's caused by obesity has a negative effect on mental performance.
The study involved 18 adolescents with obesity and type 2 diabetes. This group had diminished performance in tests that measured their overall intellectual functions, and also spelling and memory. 
Your Child Should NOT Be Obese!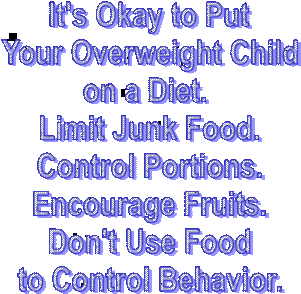 Even if your child is a little chubby or cutely plump, this can evolve into obesity if it's not managed NOW.
You know that old saying, "A stitch in time saves nine"? Parents need to nip overweight in the bud before their child's pediatrician marks "Obese" on their next routine physical paperwork.
Limit sugary and processed foods; mandate daily physical activity; limit TV and computer time; and set an example by being physically active yourself.
Athletic involvement should be held in high regard. This can be joining a swimming club, martial arts, hiking, tennis, inline skating and even strength training (with supervision).
Lorra Garrick is a former personal trainer certified through the American Council on Exercise. At Bally Total Fitness she trained women and men of all ages for fat loss, muscle building, fitness and improved health. 
.
Top image: Tony Alter from Newport News
Source: online journal Diabetologia, July 30, 2010