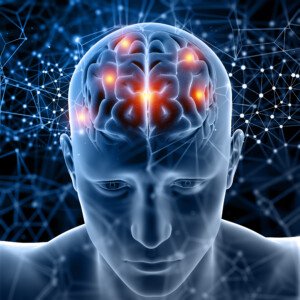 Dr. Adam Lipson First in N.J. to Treat Parkinson's disease with deep brain stimulation; Continues to Be a Leader in His Field of Breakthrough Neurosurgery
(Union, New Jersey- July 17, 2018) Adam Lipson, MD, FAANS, of IGEA Brain & Spine, is a leader in providing solutions for those suffering with advanced stage Parkinson's disease.
The procedure works to reduce tremors and block involuntary movements by sending short, unobtrusive electrical impulses to areas of the brain through implanted electrodes.
Dr. Adam Lipson, a renowned neurosurgeon who specializes in movement disorders and Parkinson's disease. performs the procedure in New Jersey on a regular basis.
In 2010 Dr.Lipson performed the first ever frameless DBS implant in the state of New Jersey and believes that by adding deep brain stimulation to the practice, he is providing a great opportunity that extends its range of procedures to bring new hope to patients managing Parkinson's.
"I'm very excited to offer deep brain stimulation to Parkinson's disease patients that has shown great results in helping to alleviate pain," Dr. Lipson said.
"I pride myself on researching and providing the best and newest procedures and techniques to our patients."
Deep brain stimulation involves surgically implanting an electrode that is programmed to deliver charge-balanced, voltage-controlled electric pulses to improve a patients' mobility.
The painless procedure is recommended for patients who have lived with the disease for more than four years, and when medicine is no longer effective in allowing a patient to better function in normal movement activities.
The doctors at IGEA Brain & Spine are dedicated to establishing relationships with patients through personalized, empathetic medical care and feel strongly that comprehensive patient care extends well beyond expert neurosurgical procedures.
"As a physician I believe it is my responsibility to give my patients a full understanding of the process so that they can feel comfortable, positive and assured that they are in the best possible care," Dr. Lipson said. "IGEA is proud of its stellar dedication to coordinated, individual care."
When it comes to conditions of the brain, spine or neurovascular system, patients deserve unwavering attention from qualified physicians who understand that no two diagnoses are alike.
A comprehensive neurosurgical practice, backed by an entirely board-certified team of physicians, IGEA Brain & Spine is committed to using state-of-the-art technologies to serve patients throughout New Jersey and New York.
For more information call 866.584.0589 or visit igeaneuro.com.
About Adam Lipson, MD, FAANS
Dr. Lipson is a board certified neurosurgeon specializing in brain tumors, pituitary tumors, and minimally invasive techniques for spinal surgery.
He graduated from Harvard Medical School with honors in 2000, then continued his training with the neurosurgical residencies at the University of Washington and Penn State Hershey Medical Center in Hershey, Pa,
He performed the first frameless deep brain stimulation procedure for movement disorders at Overlook Hospital in the spring of 2010.
In 1998 he was awarded a prestigious Fulbright Fellowship to study neuro-regeneration at the Karolinska Institutet in Stockholm, Sweden.
In 2011 he traveled to Vietnam to perform scoliosis surgery on children and educate local surgeons for Project Butterfly.
Committed to helping advance his field, he gives numerous talks and lectures each year to colleagues and other medical professionals. He has written over 20 peer reviewed articles and book chapters. For more information, visit igeaneuro.com or 866-584-0589.
About IGEA Brain & Spine, PA
IGEA Brain & Spine, PA, provides the most comprehensive neurosurgical care in the tristate area. The practices combine medical professionals with top-notch education and training with state of the art technology to help diagnose and treat cranial and spinal cord tumors, trauma, aneurysms, arteriovenous malformations and other neurosurgical disorders.
It's led by Drs. David Poulad, Adam Lipson, Ciro G. Randazzo, Anil Nair and Isha Guptaand Arun Rajaram.
As a team, we strive to provide clients with compassionate, high quality care coupled with an exceptional level of patient satisfaction.
Offices are located in New York and multiple locations throughout New Jersey.  For more information visit: igeaneuro.com or 866-584-0589.
Lorra Garrick has been covering medical, fitness and cybersecurity topics for many years, having written thousands of articles for print magazines and websites, including as a ghostwriter. She's also a former ACE-certified personal trainer. 
.
Top image: Freepik.com/kjpargeter
ease Treatment with Deep Brain Stimulation