Stroke is a real risk during and following coronary bypass surgery — which may be on or off pump.
There are actually four kinds of CABG, but which one has the lowest risk of stroke?
The four kinds of CABG are:
1) Off-pump, or "beating heart,"
2) On-pump with beating heart,
3) On-pump with a stopped heart,
4) On-pump with hypothermic circulatory arrest (the body is cooled; the heart is stopped; circulation is at a near standstill).
The risk of stroke is present in all four coronary bypass surgery strategies.
"There are many articles that show a decreased stroke risk with off pump CABG," says Michael Fiocco, MD, Chief of Open Heart Surgery at Union Memorial Hospital in Baltimore, Maryland, one of the nation's top 50 heart hospitals.
"This is thought to be due to less manipulation of the ascending aorta — no need for cross-clamp, cannulation, and no need for the unnatural state of being on the heart/lung machine," explains Dr. Fiocco.
"Conversely, there is data that shows no difference in stroke rates between off and on pump.
"This may be due to patient selection, surgical technique and even the degree of postop anticoagulation.
"Our own data shows a decrease in stroke with off pump surgery to less than 1%. Oddly, it is not 0% with off pump."
What about beating heart surgery plus the cardiopulmonary bypass (pump)?
A 2011 issue of the Journal of the American Medical Association reports on a study of over 45,000 patients who had CABG between 1982 and 2009.
On pump with a beating heart showed to have the lowest risk of stroke.
Over the past 30 years, says this study, the risk of stroke from CABG procedures has decreased.
The study that's in JAMA reported that, of those 45,000-plus patients, 705 (1.6%) had a stroke.
Of these 705 patients, 58% had their stroke post-surgery, and 40 percent had their event during their coronary bypass.
The study identified stroke risk factors during and post-CABG as being:
Stroke history, older age, atrial fibrillation (abnormal heart rhythm) prior to the coronary bypass, and type of CABG: on-pump with the hypothermic circulatory arrest.
This is the type of CABG that my mother underwent, and, no pun intended, it was quite chilling to hear the doctor describe how he was going to perform this surgery (a quintuple bypass).
My mother did not have a stroke; the surgeon had informed me that the risk was "one to three percent."
In the study, the on-pump with hypothermic circulatory arrest had a stroke rate of 5.3%.
The lowest rate (zero percent, actually) was for the on-pump with beating heart.
The second lowest rate (0.14%) was for off-pump. And for on-pump with stopped heart, it was 0.50 percent.
So why has the incidence of stroke decreased during the CABG or post-operatively?
The researchers attribute this to better preoperative assessment, improved anesthesia and surgical techniques, and post-surgical care.
The overall picture, however, is that stroke risk is lower with off pump CABG (beating heart) than with on pump (stopped heart).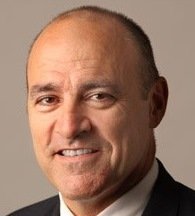 Dr. Fiocco specializes in treating artery disease, valvular disease and aortic aneurysm. His heart care expertise has earned him recognition by Baltimore Magazine as a Top Doctor in 2010, 2011, 2013, 2016 and 2017.
Lorra Garrick has been covering medical, fitness and cybersecurity topics for many years, having written thousands of articles for print magazines and websites, including as a ghostwriter. She's also a former ACE-certified personal trainer.
.
Source: sciencedaily.com/releases/2011/01/110125172309.htm