What's better for coronary bypass surgery: a vein from your leg or an artery from your arm?
In coronary bypass surgery (aka CABG), the saphenous vein from the leg is typically used for the grafting procedure.
"Radial artery has been championed as a bypass conduit two or three times during my 20+ years of practice, and then falls out of favor due to graft closure or spasm," says Michael Fiocco, MD, Chief of Open Heart Surgery at Union Memorial Hospital in Baltimore, Maryland, one of the nation's top 50 heart hospitals.
"As the medications have improved to prevent spasm, again — the radial artery is making a small comeback," continues Dr. Fiocco.
"This artery is only used as a graft to arteries with 90-100% narrowing; anything less and graft closure incidence increases.
"Comparing to saphenous veins is difficult due to variations in vein quality (is the vein dilated, are there varicosities, or is it pristine?).
"The radial artery can be an excellent conduit in the right circumstances, but overall is likely equivalent to a good quality saphenous vein."
Coronary artery bypass grafting is the most common surgical procedure in the United States.
Study Pitting Radial Artery Against Saphenous Vein for CABG
A study shows that the radial artery from the forearm, wrist and hand, when compared with the saphenous vein, does not result in a better outcome as far as angiographic patency (open, unobstructed graft).
It has been believed that grafts from arteries are better conduits than grafts of the saphenous vein, because grafts from the left internal mammary artery have worked well for bypassing the heart's left anterior descending artery.
It's estimated that around six percent of CABG patients receive radial artery grafts.
For this study, over 700 patients were involved, who underwent elective coronary bypass surgery.
The one-year angiographic patency of the saphenous veins and radial artery grafts were compared in the patients.
The investigation was headed by Steven Goldman, MD, of the Southern Arizona VA Health Care System and the University of Arizona Sarver Heart Center.
For the left anterior descending artery, the left internal mammary artery was the graft of choice.
Remaining arteries that needed to be bypassed received either the radial arterial grafting or the saphenous vein graft.
At the post-CABG one-year mark, the angiographic patency was measured.
Was there any significant difference in the one-year graft patency between the saphenous group and the radial artery group? No.
There also wasn't any difference, when comparing the two groups, regarding adverse events.
Here is what the study authors write: "Although most clinicians assume that compared with vein grafts, arterial grafts have an improved patency rate, there are little multi-institutional prospective data on radial artery graft vs. saphenous vein graft patency."
If you have a coronary bypass surgery scheduled, do not hesitate to meet with your surgeon and ask questions.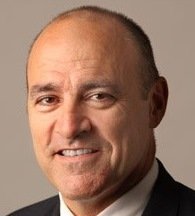 Dr. Fiocco specializes in treating artery disease, valvular disease and aortic aneurysm. His heart care expertise has earned him recognition by Baltimore Magazine as a Top Doctor in 2010, 2011, 2013, 2016 and 2017.
Lorra Garrick has been covering medical, fitness and cybersecurity topics for many years, having written thousands of articles for print magazines and websites, including as a ghostwriter. She's also a former ACE-certified personal trainer.
.