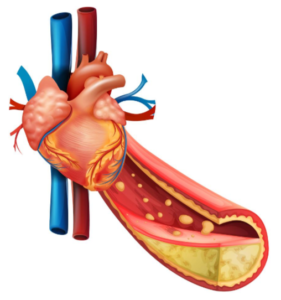 The answer is NO!
In fact, you can have life-threatening heart disease — extensive coronary artery blockage — and still have consistently normal blood pressure readings.
"High blood pressure (Htn) causes the occlusions (blockages), but occluded arteries do not cause Htn," says Dr. Michael Fiocco, Chief of Open Heart Surgery at Union Memorial Hospital in Baltimore, Maryland, one of the nation's top 50 heart hospitals.
"Blood pressure can be normal even in patients with severe coronary artery disease because they still may have diabetes, elevated cholesterol, genetic abnormalities, and/or a smoking history, all of which can cause coronary artery disease.
"But sometimes the blood pressure is normal."
In fact, you can have 97 percent blockage in your coronary arteries – an emergency situation – yet have perfectly normal blood pressure.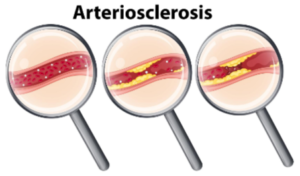 This was the case with my mother. She faithfully took her blood pressure almost daily with a home device, and the always-normal blood pressure readings gave her peace of mind when it came to her heart health.
However, little did she know that her coronary arteries were becoming dangerously blocked. In fact, the catheter angiogram report said "sub-optimal occlusion."
The heart surgeon told me this meant about 97 percent blockage. He took one look at the angiogram and decided that my mother needed quintuple bypass surgery ASAP; about two hours later she was wheeled into the operating room.
Yet right up to that point, her blood pressure was in the normal range. So if you have good blood pressure readings, don't be fooled and think you can't possibly have heart disease.
Though high blood pressure (hypertension) is one of many risk factors for heart disease, the absence of hypertension does not in any way get you off the hook from America's #1 killer of both men and women.
Other factors can cause heart disease even if you have normal blood pressure:
1) Lack of structured exercise
2) Poor diet such as high sodium
3) Smoking
4) Overweight/BMI greater than 25
5) Chronic emotional stress
6) Insomnia/sleep deprivation/sleep apnea
7) Sleep exceeding 9 hours/day including naps
8) Family histor
9) Diabetes/prediabetes
10) Poor cholesterol profile. Do you have any of these risk factors for heart disease?
So don't be deceived by normal or low blood pressure readings. The risks of heart disease are numerous, and the absence of one of these risk factors in no way means you can't possibly have dangerous blockage in your coronary arteries.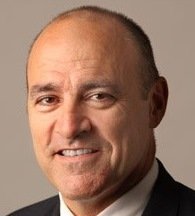 Dr. Fiocco specializes in treating artery disease, valvular disease and aortic aneurysm. His heart care expertise has earned him recognition by Baltimore Magazine as a Top Doctor in 2010, 2011, 2013, 2016 and 2017.
Lorra Garrick is a former personal trainer certified by the American Council on Exercise. At Bally Total Fitness she trained clients of all ages for fat loss, muscle building, fitness and improved health.
.
Images: vecteezy.com