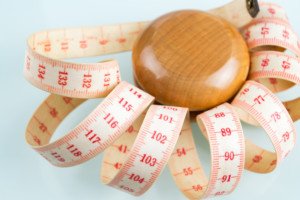 What yo-yo dieting may do to a woman's heart health should be incentive to stop this "weight cycling" and fight very hard to permanently maintain a healthy body weight.
Yo-yo dieting, also called weight cycling, stresses the body, says Susan L. Besser, MD, with Mercy Medical Center, Baltimore; Diplomate, American Board of Obesity Medicine and board certified by the American Board of Family Medicine.
"Yo-yo dieting can cause rapid changes in the body (physically and metabolically) which can affect the body," explains Dr. Besser. This includes the heart.
"It is much better to be consistent with what you do — eating behaviors, exercise — than do rapid shifting."
Nevertheless, nobody really knows precisely what the mechanism is that yo-yo dieting negatively impacts heart health.
However, researchers at Columbia University Irving Medical Center presented some compelling findings at the American Heart Association's Epidemiology and Prevention/Lifestyle and Cardiometabolic Health 2019 Scientific Sessions in Houston, TX.
And it's these findings that will give chronic yo-yo dieters some serious pause.
The team found that women who had a history of weight cycling had more cardiovascular risk factors than did women who had maintained a stable body weight over time.
Yo-Yo Dieting Defined
Like a yo-yo, the person's weight goes down and up, down and up – weight loss followed by weight gain – over and over, spanning years. Even a fluctuation of only 10 pounds counts as yo-yo dieting.
What the Researchers Used and Found
The American Heart Association has a Life's Simple 7: a group of risk factors and health behaviors that yield a picture of heart health. This includes body mass index, total cholesterol, blood pressure, blood sugar, exercise and smoking.
The study involved 485 women with an average age of 37 who'd had at least one episode of yo-yo dieting.
The team found that the more episodes of yo-yo dieting, the worse the women performed on Life's Simple 7.
Thus, a direct correlation was revealed between frequency of weight cycling and poor Life's Simple 7 results.
Association Doesn't Establish Cause and Effect
The researchers point out that this finding does not reveal cause and effect; only an association.
However, there are theories for the association.
For instance, weight loss could result in some lost muscle tissue. But when the weight is regained, all of the regain is fat. This means more fat despite the same body weight. And of course, excess fat is not good for the body.
A second explanation that's posed by the researchers is that blood sugar, blood pressure and triglycerides increase with each weight regain. But they don't offer an explanation for why this is.
A third explanation – not posed by the researchers but nevertheless worth thinking about – is that women who are prone to yo-yo dieting may also be prone to other behaviors or habits that are bad for heart health – or at least associated with cardiovascular risk factors – such as excessive sleep, inability to manage mental stress, high alcohol consumption and poor diet.
Older Bodies
Dr. Besser points out that "the older body doesn't respond as well to rapid changes as the younger body does."
If you're middle aged or older, this is all the more reason to end your yo-yo dieting once and for all.
Tips for Ending Yo-Yo Dieting
The following will help raise your resting metabolism, give you more energy and discourage junk food binges.
• Engage in both cardio and strength training.
• For strength training, focus on big moves like squats, leg and chest presses, overhead presses and pulling motions. Minimize time spent on "tiny" exercises such as dumbbell kickbacks, dumbbell side raises and biceps curls.
• If you use a treadmill, here are 10 reasons not to hold on.
• Employ HIIT: high intensity interval training
• Don't try to avoid your favorite foods. This is demoralizing. Instead, practice PORTION CONTROL.
• Snack on heart healthy foods such as nuts, seeds, fruits and green salads.
Dr. Besser provides comprehensive family care, treating common and acute primary conditions like diabetes and hypertension. Her ongoing approach allows her the opportunity to provide accurate and critical diagnoses of more complex conditions and disorders.
Lorra Garrick is a former personal trainer certified by the American Council on Exercise. At Bally Total Fitness she trained clients of all ages for fat loss, muscle building, fitness and improved health.
Top image:
Shutterstock/Cronislaw
Source: cuimc.columbia.edu/news/yo-yo-dieting-linked-heart-disease-risk-women