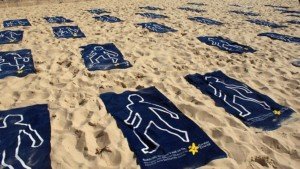 So which is a greater risk for melanoma: childhood sunburns or adult basal cell carcinoma?
You're probably aware that that blistering sunburns in childhood are thought to double a person's individual risk for melanoma.
You also probably know that a personal history of any skin cancer means a higher risk for melanoma.
So which counts more as a risk factor for melanoma: childhood sunburns or a personal history of basal cell carcinoma?
"The two most common types of skin cancer, basal cell carcinoma and squamous cell carcinoma, have been correlated with chronic, long-term sun exposure over the years (e.g., outdoor jobs, sports, hobbies)," says Allison Arthur, MD, FAAD, board certified dermatologist with Sand Lake Dermatology Center in Orlando, FL.
Dr. Arthur continues, "These skin cancers are frequently diagnosed in areas that get the most direct sunlight: face, ears, neck, etc.
"Melanoma skin cancer arises from the cells that produce pigment in the skin. An increased risk of melanoma is associated with intermittent, intense sun exposure.
"Sunburns occurring in childhood were often thought to pose the highest risk for melanoma, but a 2010 study found that age doesn't matter; an increased number of sunburns during all life periods increases risk of melanoma."
If you've been diagnosed with basal cell carcinoma, this very much means you've probably had chronic, long-term exposure to the sun years ago, but did not necessarily suffer any sunburns.
In fact, you may have even been careful as far as building up a base tan beginning with short sunbathing sessions without sunscreen, so that you never burned and only tanned, and the tan got pretty deep by the end of many summers.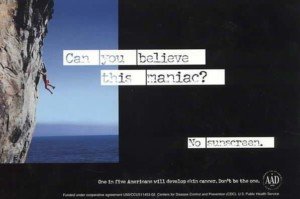 And this went on for years. Then in middle age you were diagnosed with a basal cell carcinoma: a very slow growing cancer that's decades in the making.
You never had childhood sunburns; not a single blistering sunburn even in adulthood.
But again, you tanned and tanned for many years due to playing in the sun, working in the sun and vacationing in the sun.
The fact that you developed a basal cell carcinoma then, is not a significant marker for a higher risk of melanoma.
But suppose you had a few blistering sunburns in childhood, but come adulthood you became an indoorsy person.
However, as an adult you attended many baseball games and got burned enough for coworkers to always notice.
You went on several tropical vacations and came back "red" every time.
Outside of those ventures you haven't really spent much time in the sun: You've always had indoor jobs; you never gardened or hiked.
You are far more likely this time to get melanoma!
The verdict is that lifelong sunburns, especially peeling and ESPECIALLY blistering, raise the risk of melanoma far more than does the development of basal cell carcinoma with a history of zero or few sunburns.
However, a history of BOTH frequent sunburns and a diagnosis of basal cell carcinoma means an even greater risk of melanoma.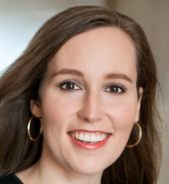 Dr. Arthur is a Mayo Clinic-trained dermatologist and dermopathologist who cares for patients of all ages, providing skin cancer and other medical/surgical treatments, plus cosmetic treatments.
Lorra Garrick has been covering medical, fitness and cybersecurity topics for many years, having written thousands of articles for print magazines and websites, including as a ghostwriter. She's also a former ACE-certified personal trainer.