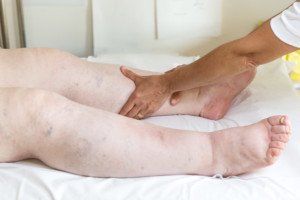 Can ejection fraction suddenly get a lot worse (acute heart failure) without filling the lungs with fluid or causing peripheral edema?
When people are hospitalized with acute decompensated heart failure (ADHF), is this commonly because of respiratory distress from fluid buildup in the lungs? Yes.
Fluid buildup around the lungs is known as pleural effusion, and inside the lungs is called pulmonary edema.
Fluid buildup in the lower extremities is referred to as peripheral edema and can make walking uncomfortable and the lower legs and feet hurt even at rest.
Acute decompensated heart failure is the No. 1 cause of hospitalization of people over age 65.
"Acute decompensated" refers to a sudden or abrupt worsening of pre-existing symptoms and/or the appearance of new symptoms as a result of a sudden decline in cardiac function.
This new-onset deterioration can occur in the setting of longstanding chronic heart failure, in which the failure occurs in small increments over a lengthy period of time. Think of a linear decline with no sudden drop-offs or dips.
Fluid Buildup Occurring with Acute Heart Failure
"Fluid doesn't always 'build up' with acute heart failure," says Mark Pool, MD, a board-certified cardiothoracic surgeon based in TX who's been in private practice since 2011.
Dr. Pool continues, "It could be manifest as low blood pressure or dizziness or something like that.
"But it is often manifest as fluid buildup, either in the thorax as pleural effusion or in the lower extremities as peripheral edema. We see a lot of patients who do NOT have a big effusion or peripheral edema."
A classic picture of acute decompensated heart failure is that of an individual, having lived with chronic heart failure for years, suddenly experiencing respiratory distress or difficulty breathing, with increased fatigue and weakness – along with visible swelling in the lower legs and feet.
The newly appearing fluid collection (which would show as weight gain on a scale) in both the lower legs and around the ankles is a tell-tale sign that ADHF is likely in progress with this particular individual.
On the other hand, in those cases for which visible fluid buildup doesn't occur, the awareness by the patient and family members of the beginnings of ADHF may be delayed.
For example, in a patient with ADHF and no visible fluid buildup, the only symptoms may mimic more benign conditions that perhaps the patient had experienced in the past.
The ADHF masquerades as follows:
Bad cold or flu causing sudden weakness and appetite suppression
A bout of depression or a persistent anxiety attack causing increased sleepiness and apathy
Fatigue from apparently overworking in the garden or around the house
Effects of eating too much of the wrong food the evening before…you get the picture.
Thus, the patient is simply told by family members to take it easy or is urged to drink more water, eat more food and take some pain pills.
Sometimes ADHF can present with cognitive symptoms (reduced blood flow to the brain) leading to belligerence or non-compliance with what that person needs to do (e.g., eat more, stop spending all day in bed).
So when ADHF mimics more benign conditions and there's no fluid buildup, this can easily lead to a delay to the emergency room.
ADHF can even result in a seemingly harmless stomach ache – caused by liver failure secondary to the ADHF!
"Patients may be hospitalized for a number of reasons in the context of acute heart failure," says Dr. Pool.
"It is often related to shortness of breath, which even then, some patients have severe SOB and no effusion.
"It can be from dizziness, usually from low blood pressure. It could even be due to chest pain."
Chest pain, of course, is always a suspicious symptom in someone with chronic HF.
People with chronic heart failure are not immune to the symptoms of more benign conditions.
It can be very tricky, then, when there's a new but seemingly innocuous symptom such as unusual fatigue and feeling "off" for the past several days.
In an elderly patient with diagnosed chronic heart failure, unusual fatigue can easily be blamed on age + their chronic HF.
Even periodic bouts of "I'm short of breath" or "I'm a little dizzy today" can easily be attributed by family members to the common nature of either chronic HF or elderly age – or even the side effects of narcotic medications!
If the patient has a history of other symptoms such as periods of hardly eating and excessive sleeping, feeling more diminished than usual, a little nausea, etc., then at what point does the patient or family members realize, "Hey, this could be the cusp of acute heart failure!" even when there's no obvious edema?
Shall family members or caregivers bring the patient to the ER every time someone notices a slight dip in productivity, function or a stomach ache?
Playing it by ear to "see what happens" is risky, though, because the next day, all hell could break loose regarding symptom progress:
The patient could be severely incapacitated with respiratory distress, profound weakness, cognitive impairment (from failing organs) and dangerously low blood pressure.
Final Thoughts
Absence of fluid buildup in the lower extremities does not mean absence of acute decompensated heart failure.
Take new-onset symptoms very seriously even if you can't see any edema in the legs.
Absence of objective respiratory distress does not rule out ADHF.
Absence of reports by the patient of difficulty breathing or shortness of breath does not mean their new symptoms can't be related to ADHF.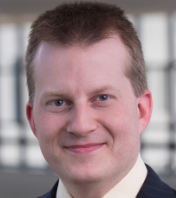 Dr. Pool performs some of the most complicated and high-risk heart surgeries in North Texas, including redo operations and multi-valve surgery, and has performed over 3,000 major operations.
Lorra Garrick has been covering medical, fitness and cybersecurity topics for many years, having written thousands of articles for print magazines and websites, including as a ghostwriter. She's also a former ACE-certified personal trainer.
.
Top image: Shutterstock/Valerio Pardi