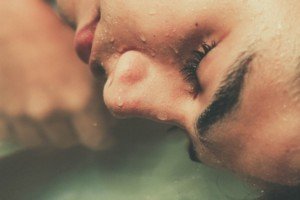 Exercise may reduce the number of hot flashes a woman has in the 24 hours following the activity.
This is great news for menopausal women who suffer from sudden waves of feeling overheated and sweating, which can sometimes be drenching.
The perception of hot flashes is more common in overweight and sedentary women.
A Penn State study that was released in 2014, headed by Steriani Elavsky, a specialist in exercise, was formatted so that actual, real hot flashes were accounted for, without the perceived hot flashes interfering with data.
This study focused on exercise, not menopause, and hence, the women in the study (ages 40-59 and not on hormone therapy) were those with mild to moderate symptoms, rather than severe.
The women were divided into groups:
1) normal weight
2) overweight/obese
3) high fit, and
4) low fit.
Hot flashes were recorded with a device on the skin, and the women themselves recorded their hot flashes.
The results showed that fewer flashes were recorded by the skin device following exercise.
The study, along with any current research, does not 100 percent verify that exercise will reduce hot flashes in every single woman.
"Hot flashes are poorly understood, but there are some studies that suggest they may be tied to insulin levels and insulin resistance which tends to occur more frequently when estrogen levels drop – like during menopause," explains Heather Bartos, MD, a board certified OBGYN, and chief of Obstetrics & Gynecology at Texas Health Presbyterian Hospital in Denton, TX.
"If exercise helps hot flashes it probably helps in the same way it does for diabetics managing their blood sugars. It's definitely worth a try!"
Exercise, Insulin Levels, Hot Flashes
Exercise, particularly strength training, helps prevent insulin resistance. Insulin resistance is when the uptake of insulin, by insulin receptors on muscle cells, is impaired.
Insulin brings blood sugar to muscle cells for their fuel source. If insulin sensitivity is improved via exercise, this may somehow lead to reduced hot flashes in the 24 hours following the workout.
Working out will never make you have MORE or longer hot flashes.
If you have a hot flash while in your spin class or jogging on a treadmill, this is a coincidence!
The hot flash may seem worse than usual — but that's because your body is already warmed up and sweating from exertion.
Dr. Bartos served as an assistant clinical professor of OBGYN at the Uniformed Services University of Health Sciences for several years and was a physician in the U.S. Navy for eight years.
Lorra Garrick is a former personal trainer certified by the American Council on Exercise. At Bally Total Fitness she trained clients of all ages for fat loss, muscle building, fitness and improved health.
–
Source: sciencedaily.com/releases/2012/06/120627122254.htm