As an autistic and ADHD person with co-occurring chronic health conditions, my having to deal with the bureaucracy of healthcare can be overwhelming and disabling.
The repetitive intake forms; the caregivers who don't listen when I try to advocate for myself; the lack of understanding of my symptoms — all of these things zap my energy and contribute to a healthcare system that feels cold and inefficient.
I'm not the only one facing these obstacles to getting quality care.
One in five adults in the U.S. experiences neurodivergent conditions like autism, attention deficit hyperactivity disorder (ADHD), obsessive compulsive disorder (OCD) and Tourette's — and they're more likely to avoid seeking care due to previous negative healthcare interactions.
That's because the current healthcare system is not designed to effectively serve this population.
I wanted to change that.
I built Hopper Health, a virtual primary care platform for neurodivergent adults, to help people like me receive better care. Here's how it came into being.
A New Approach to Neurodiverse Healthcare
My decision to create a new type of healthcare company came in 2020, at a moment of personal and professional burnout.
Not only was I trying to navigate the pandemic, but I was working in a high pressure role as Corporate Vice President for Product Development and Innovation at Blue Cross Blue Shield Kansas City.
Early in my career, when I worked for startups, I felt included and understood.
There were so many people like me that it never hampered work relationships or getting ahead in my career.
"Big corporate" was different. I felt like an octagonal peg in a square hole.
While I consciously chose this path as a personal challenge, it was taking a toll.
I was increasingly unhappy and burned out, so I decided to leave the insurance world.
Around the same time, my personal health journey illuminated a gaping hole in the healthcare system.
After spending nearly 15 years telling doctors something wasn't right, I ended up in the hospital for more than a week.
The severity of my illness led doctors to (finally) diagnose me with Crohn's disease [inflammatory bowel disorder].
Even though there is a high co-occurrence of Crohn's and autism, not one clinician had ever connected the dots.
If I had had a primary care provider who had better understood my health needs and conditions, I would have gotten the care I needed sooner and had a better quality of life for all those years.
Two things crystallized for me. First, I wanted to focus on what I was uniquely qualified to build.
Second, I wanted to build something that people really needed without adding more noise, cost and waste to the system. I landed on primary care for neurodivergent adults.
How the Current System Fails Neurodivergent Patients
There is little training around the needs of neurodivergent patients, which makes it difficult for them to get the care they need.
Eighty-five percent of medical students, for example, feel inadequately prepared to provide care for autistic patients.
As a result, patients often experience diagnostic overshadowing, when a physician unconsciously attributes someone's physical symptoms to a known condition (such as ADHD), to the exclusion of other potential causes.
The lack of training can also lead to clinicians not understanding the importance of accommodations — something I've bumped up against time and again.
Here's one example. I get monthly treatments for Crohn's, and at my previous infusion center, I asked for a simple accommodation: to put my IV in my hand instead of my inner elbow.
It's my preference and it works better. The nurse refused. I kept pushing. Only when I told her that I was a combat medic in the U.S. Army did she agree.
What if I didn't have that experience?
What if I didn't have what the nurse saw as credibility to heed my simple request about IV placement?
As an autistic person, I see all the inefficiencies in the process or the places where it is illogical to behave in a certain way; it drains my energy and I get very stressed out.
But I also know that as an autistic person, I cannot respond in a way that's perceived as emotional or overreacting because then, I won't be taken seriously, and I could lose the opportunity to advocate for myself.
I have to constantly maintain my equilibrium, which is challenging, especially when you're sick or dealing with a chronic illness.
Hopper removes those barriers. By connecting patients with care navigators and primary care teams trained in the communication and sensory needs of neurodivergent healthcare, Hopper provides the acceptance, accommodations and support that's lacking in the current system.
Giving Neurodivergent Adults The Healthcare Support They Need
Better care for neurodivergent adults starts with providers who understand a patient's lived experience.
When a provider is neurodivergent, this comes naturally. Yet in the current healthcare system, less than 3% of physicians report having a disability inclusive of neurodevelopmental disorders.
Hopper, in comparison, works with providers trained in neurodivergent care.
Our members can be confident they will receive contextualized care from someone who understands how neurodivergent conditions may present or co-occur in this population.
We also take our provider training very seriously. We recently partnered with leading health equity platform Violet to ensure we're delivering the most inclusive care possible by utilizing Violet's Benchmarks and education to identify and grow our clinicians in cultural competence.
This is particularly important to improving care delivery and outcomes of BIPOC, LGBQ and TGNC patients.
When I receive care from a neurodivergent provider — the autistic provider who took me through my autism diagnosis, or the nurse with ADHD at my current infusion center, for instance — it makes a huge difference in my entire experience.
Rather than having to educate them to try to get buy-in on an accommodation, they collaborate with me on a solution. It's a shift from passive acceptance to active interest.
Hopper also works with neurodivergent peer navigators who understand firsthand the complexities our community encounters when seeking and receiving primary care.
Employing neurodivergent navigators was a deliberate decision.
When two neurodivergent people talk to each other and work to solve a problem, you get to a shared level of understanding more quickly and easily, which means better support in helping cut through all the red tape related to healthcare.
Because our navigators are the primary point of contact and support for our members, their lived experience is incredibly important because they act as powerful advocates when liaising with providers and other healthcare entities.
Advancing a Business – and a Community
I was a single parent for 10 years before I met my husband.
As a neurodivergent adult with a neurodivergent child, I don't want anyone to have to deal with the healthcare system on their own and go through the things that I did. We're moving in the right direction.
Since we launched Hopper, the interest has been tremendous, both in terms of patients seeking better care, and clinicians and navigators eager to be a part of and advance a new approach.
In fact, we have a patient waitlist for expansion states, as well as a waitlist for providers and navigators who would like to be a part of this model as we grow.
In an era of staffing shortages in healthcare, we have more qualified folks lining up to work with us than we can even hire at the moment.
It's a good problem to have in the short term, which we hope to turn into long-term momentum.
Beyond staffing growth, our goal is to be in-network with national health insurers so that our membership can count on care with no out of pocket costs.
We already have inbound interest from regional payers who would like to expand their services for this population, too. The interest from insurers is starting to build…
We're growing a business, and we're growing a community — one that's bringing more humanity to neurodivergent healthcare and creating a path for neurodivergent adults to take their health into their own hands with a support system that inherently understands their challenges and needs.
Hopper Health currently serves patients in California, Florida, Iowa, Illinois, New York, Indiana and Washington, and you can sign up for membership in those states here.
Hopper is also continuing to expand nationally. Interested patients living in states where Hopper is not yet available can join our waitlist here.
Hopper is also actively hiring primary care practitioners and peer navigators who specialize or have an interest in working with neurodivergent adults.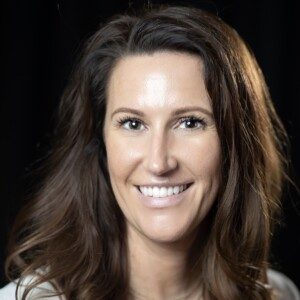 Katya Siddall-Cipolla is the founder and CEO of Hopper Health, a digital-first personalized primary care platform for neurodivergent adults. Prior to founding Hopper, Katya was vice president of product development and innovation at BCBS Kansas City. Katya began her career as a combat medic in the U.S. Army.
.
Top image: Shutterstock/Stokkete