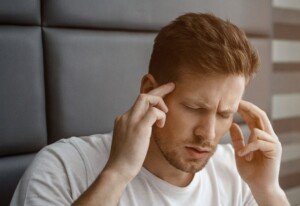 You know that low blood sugar can make your head spin, but can high blood sugar too make you feel dizzy or lightheaded?
The answer is yes, but the way this happens is not what you'd expect.
Connection Between High Blood Sugar and Feelings of Dizziness
"High blood sugar can make you dizzy because of the physiologic response to high glucose levels," says Stacy Mitchell Doyle, MD, resident physician of FoodTherapyMD and long-time advocate of plant-based nutritional protocols.
"In order to clear the sugar from the blood, your body will try to eliminate the sugar by urinating it out," explains Dr. Doyle. "So the result is dehydration, which makes you feel dizzy."
The feeling won't be like the dizziness you'd experience if you were to sit strapped to a rotating stool and rapidly swung around.
It also won't be the same sensation you'd get if you were to suffer an attack of benign paroxysmal positional vertigo. high blood sugar, dizzy
But the sensation could still be described as having a dizzy-like or lightheadedness feeling.
Nutritional Solutions to Avoid High Blood Sugar
Dr. Doyle says, "The solution is to drink plenty of fluids and to keep your blood sugar down in the first place!
"And the absolute most effective way to do that is to adopt a whole food plant based diet.
This is a diet based on vegetables, fruits, whole unprocessed grains, legumes, nuts and seeds, with minimal (10 percent or less) animal products and processed foods or sugars."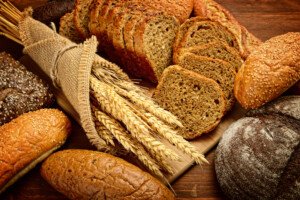 Scared of Getting Diabetes?
According to the Journal of Geriatric Cardiology (May 2017), the type of diet that Dr. Doyle recommends is "highly beneficial for preventing and treating type 2 diabetes."
For people accustomed to SAD — standard American diet — the idea of the whole food, plant based diet will seem impossible.
If preventing and treating type 2 diabetes is as simple as adhering to a particular diet, why don't more mainstream medical doctors push this approach?
It's because medical school spends only a few hours on nutrition, and only in the general sense.
During internships and residencies at hospitals, medical doctors are essentially trained in only diagnostics, drugs and surgery.
Type 2 diabetes is usually treated with diet and exercise alone, yes, but the patient is typically only told to "watch sugar intake" or "cut back on fast food," rather than told to keep intake of animal and processed products under 10 percent.
FoodTherapyMD™ is the brainchild of Dr. Mitchell Doyle and recognizes that phytonutrients, the substances that make plant food so amazing, can be tailored to fight specific disease states.
Lorra Garrick has been covering medical, fitness and cybersecurity topics for many years, having written thousands of articles for print magazines and websites, including as a ghostwriter. She's also a former ACE-certified personal trainer.
Top image: Shutterstock/Estrada Anton
Source: ncbi.nlm.nih.gov/pmc/articles/PMC5466941/
Can High Blood Sugar Make You Dizzy