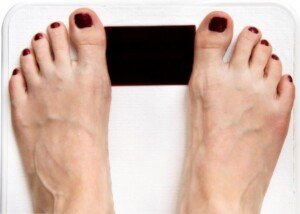 If you have anorexia nervosa, don't underestimate how damaging the effects of this will be on your children, especially daughters. One woman shares how badly her anorexia nervosa affected her daughter.
I interviewed Kari Adams, who was 42 at the time I spoke with her.
She had received treatment for her anorexia nervosa at The Renfrew Center, which is the U.S.'s biggest network of eating disorder treatment facilities.
At around age 15 was when Adams began developing her eating disorder, and at 41 she sought treatment — but not before she had given birth to a daughter and son.
At the time I interviewed her, Adams was recovered and her daughter was 12.
My first question was how much she felt that her daughter was at risk for developing anorexia or some sort of body image distortion or unhealthy relationship with food.
"My daughter now struggles with body image issues," says Adams. "She asks me almost daily if she is 'fat' and says she needs to go on a diet.
Of course, Adams is working hard with her daughter to build up the girl's self-esteem.
As for her son, age 10 at the interview time, he gets upset upon hearing Adams negatively talk of her body.
And by the way, boys are not immune to developing anorexia nervosa.
Adams' daughter was eight when she began noticing that her mother's relationship with food was not normal.
"My daughter picked up on it when I was in the midst of my eating disorder," says Adams.
The girl would say, "Mom, you have a problem."
Adams continues, "After I went to treatment we talked about it; she admitted she didn't know what an eating disorder was but knew something was wrong."
"My struggle with food and self-abuse gnawed at me constantly because I had children," says Adams, "and especially because I knew I was shaping my impressionable daughter who would perhaps one day be faced with similar issues.
The Guilt Factor
Adams explains that as her son was rapidly putting on weight, she was feeling tremendous guilt over this.
She'd been feeding him too much food to prevent him from getting hungry. She worries that her son will develop type 2 diabetes.
Adams' drive to seek treatment for her anorexia was inspired by the fact that she was a mother. "I want my daughter to love herself for who she is," says Adams, "and because I want to be a healthy, happy mother for my children."
Lorra Garrick is a former personal trainer certified by the American Council on Exercise. At Bally Total Fitness she trained clients of all ages for fat loss, muscle building, fitness and improved health.
.
Top image:
Ioana Davies, Dreamstine.com