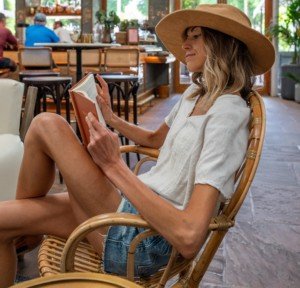 If you're a teenaged girl who's struggling because your mother has anorexia nervosa, know that you are absolutely not to blame for your mother's eating disorder, says Linda Centeno, PhD, clinical psychologist, and assistant director of the Koch Center in NJ that specializes in eating disorder treatment.
"Despite what happens, most children who have a mother with an eating disorder worry about the parent's health," says Dr. Centeno.
If you're a teen, ask yourself how often you've tried to intercept your mother from engaging in eating disorder behavior.
This is normal on the teenager's part, just as it's not surprising when a teenager tries to prevent their obese mother from engaging in compulsive overeating of junk food. Caring teens want what's best for their mothers.
"However, just as teens didn't cause the eating disorder, they alone cannot stop it," says Dr. Centeno.
"A teen's mother has to seek professional treatment," or, the mother's partner (assuming they don't have an eating disorder) should step up and help with this rather than give up or be in denial.
So what can teen girls do, then, if their mother has anorexia?
Certainly they should not stand by idly and cross their fingers. Of course teens want to protect their mother from the anorexia.
If your mother is in denial of her eating disorder, the first step, says Dr. Centeno, is to admit that your mother indeed has an illness.
After all, some teens may attempt to cope with what they subconsciously or deep down inside know to be true, by convincing themselves that there's actually NO problem.
Dr. Centeno urges teens to confide in a trusted adult who does not have an eating disorder, and this can be your father, any relative, a teacher, coach or school counselor.
What if there's nobody you feel you can go to? Teens can call the National Eating Disorder Association.
"Ideally, a child or teen with an anorexic mother should work with a psychologist or experienced clinician to address his or her own distress," says Dr. Centeno.
Dr. Centeno works with adolescents and adults. In her private practice her specific clinical expertise also includes anxiety and panic disorder, depression, relationship issues and sexual abuse.
Lorra Garrick is a former personal trainer certified by the American Council on Exercise. At Bally Total Fitness she trained clients of all ages for fat loss, muscle building, fitness and improved health.