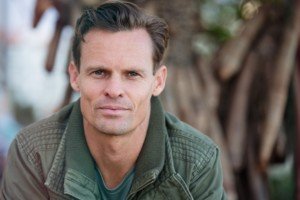 "The cause of a fast resting pulse rate when all else is normal can be the result of many different things."
– Dr. Ali Tabrizchi, D.O., interventional cardiologist with Cardiovascular Associates of Maryland.
You may think you're healthy, but the cause of a fast resting pulse could mean a serious problem.
You should not wait to make an appointment with your doctor.
Dr. Tabrizchi names possible causes of a fast resting pulse:
1) Dehydration
2) An underlying infection
3) A fast thyroid
4) Anemia
5) Over-the-counter or prescribed medications
6) Anxiety
7) Underlying heart disease
8) Exacerbation of lung disease
9) A blood clot in the lung
10) An allergic response to food, perfume or a chemical
11) Metabolic abnormality
As you can see, some of these causes are benign. "Two of the best ways to find the causes of a fast resting pulse rate are by doing a detailed medical history of the patient and by performing a thorough physical examination," says Dr. Tabrizchi.
"These provide the doctor with the information needed to begin treatment. Of course, treatment depends on what is causing the abnormal pulse rate in the first place.
"In addition physicians treating the physical and psychological conditions, social counseling, in some cases, could be of help."
In the above list, #9 is the most immediately life-threatening. Another name for blood clot in the lung is a pulmonary embolus or embolism.
These come from blood clots or deep vein thromboses elsewhere in the body, usually the legs, when they dislodge and travel towards the heart (veins carry blood towards the heart).
And on the way, the clot settles in the lungs, and it can kill within minutes of lodging there.
This doesn't mean that if you notice a fast resting heart rate, that you should panic that you might have a pulmonary embolism.
If you do have a PE, you'll likely be struggling to breathe and may also have chest pain.
Another cause of a fast resting heart rate is overtraining in the gym. Many people do report an elevated heart rate for several hours after strenuous exercise.
Overtraining, however, is when there is a lot of intense exertion but inadequate rest over a period of time.
Typically, the athlete has persistent soreness, mood changes, insomnia and has stopped making progress.
Dr. Tabrizchi says, "Again, I can't emphasize enough to seek treatment right away, because a fast resting pulse can be an indication of something very serious."
Dr. Tabrizchi has performed over 30,000 procedures for diagnosis and treatment of heart disease. He has authored various published studies and has been named Top Doctor multiple times by Baltimore Magazine.
Lorra Garrick has been covering medical, fitness and cybersecurity topics for many years, having written thousands of articles for print magazines and websites, including as a ghostwriter. She's also a former ACE-certified personal trainer.