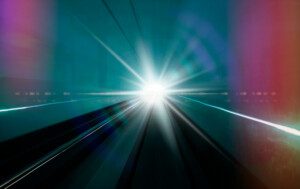 A severely autistic person's heart stops beating; they have a "near death" experience.
Are they neurotypical during this event or still their usual autistic self?
After I got my diagnosis of Autism Spectrum Disorder in 2022, I began wondering if Autistics who experience an NDE do so autistically or neurotypically.
So, at an autism event I saw a 15-year-old girl – let's call her Aymie.
Last year she tried to get at my hamburger which was on a table right before me.
She's nonspeaking, unable to communicate other ways and exhibits ongoing stereotypical stimming behavior.
At this year's function I chatted with her mother, while Aymie seemed to be unaware of my presence, let alone that her mother and I were talking about her.
What if the girl's heart stopped and she had a near death experience?
Certainly, this phenomenon (whether real or imaginary) doesn't just occur to neurotypicals.
Level 3 Autistic Returns to Their Body After Being NT during an NDE
Let's suppose during an NDE, an Autistic – who requires continuous supervision plus help with the most basic tasks – is converted to their NT counterpart.
A universal trait of NDE'ers is that they recall every minute detail of the experience, even years after.
So, if Aymie was NT during her near death experience, but then returns as her usual autistic self – she should have vivid recall of processing information, all thinking and communicating as a neurotypical.
In many NDE accounts, the person is being spoken to out loud, or sometimes "telepathically," by various beings, but the NDE'er typically responds back with verbal thoughts rather than speech.
This means Aymie or any Level 3 Autist would have an in-depth recollection of what it was like to be neurotypical. This is beyond spellbinding.
And if they had this recollection, you'd think that it would have some carryover to their post-NDE communication, such as being able to string together some spoken sentences, such as telling their mother, "I'd like a hamburger," instead of reaching for a stranger's burger.
Imagine a person with profound autism experiencing an adventure through an NT lens.
How could this NOT change something about them once they got back into their body?
Is there any documentation of severely autistic people being resuscitated?
If so, is their communication inexplicably improved?
Can they actually interact with people when this ability never existed before — even if it's just hand gestures?
I searched online for autism and NDEs. I found only one account (YouTube and in blog form, which is a transcript of the YouTube) regarding David's NDE.
Don't waste your time searching this on YouTube. The title about David's story is very misleading.
David, who says he has Asperger's (mild autism) speaks very little about his experience, while his father talks only about the spiritual and medical aspects.
Nothing in David's story mentions feeling non-autistic while he saw angels. One need not be NT to see angels!
I did find another article — about an "autistic man's near-death experience."
But the terminology here refers to the man jumping off a jetty (a pier-like outstretch) into the ocean – which nearly drowned him. He turned out fine, though, and had not experienced any life after life event — only a big scare.
Needless to say, I found nothing about a severely autistic person who was revived and explained how they experienced neurotypicality while clinically dead – and now understand NT better and thus will be a bit higher functioning. Nope. You won't find it.
Yet doggone it, we have to believe that such individuals have experienced a "life after life" when their heart stopped beating, such as during a near-fatal drowning, a heart attack, from a vehicular accident or complications during surgery.
People with Mild Autism Coming Back to Their Body
Well then, what about Level 1 (zero to minimal support needs) autism?
My intrigue with NDEs existed before I began suspecting I had ASD.
Very ironically, I'd often imagine having an NDE, yet not experiencing what seemingly all the other NDE'ers have claimed: coming back feeling connected to all humans; having an unprecedented love for people; feeling more connected to mankind; wanting to devote their lives to helping people; and all this other people stuff.
I'd ponder of how, due to my lifelong disconnect from humans, I could never undergo this kind of transformation. ME? NO WAY.
I may come back 100 percent convinced of an afterlife, yes definitely. But come back as a people person? HELL NO.
Somewhere out there are other mildly autistic people who've had life after life experiences.
I can only speculate that they were autistic during those experiences, while at the same time gaining a deeper understanding of unanswered questions.
They then came back feeling enriched, more hopeful, more spiritual and overall a happier person – but – still with all the autistic features they had prior to the NDE.
They still struggled with sensory issues, reading facial expressions, holding eye contact, having meltdowns, selective mutism, etc., etc., whatever their individual challenges were.
If I had an NDE, I'm sure I'd come back still finding sticky labels on merchandise intensely aversive.
I'd still be the same odd, quirky, differently-thinking person who can't grasp pop culture, who can't go 10 minutes without stimming.
What if severe autism persists during an NDE?
So Aymie is all Aymie during her NDE. A Level 3'er would then return to their body and simply experience a memory of the incredible event as they would for any other event – although the NDE memory will very likely remain super vivid for the remainder of their lives.
They won't know what it was, not any more than Aymie understood that her mother and I were talking about her.
So, if Aymie is still full-on Aymie during a near death experience, this begs the question:
If NDEs are external – a preview of what's to come after we die – and an afterlife actually exists – would Aymie and others with pronounced autism turn into neurotypicals once they crossed over (that is, actually died)?
Would Aymie turn into her NT version in the afterlife, having a full memory and deep insight into her autistic experience here on Earth?
Or, would they remain autistic in their afterlife eternal existence?
What if a severely Autistic becomes neurotypical during an NDE?
Now let's suppose during a life after life experience – zooming down that dark tunnel towards a blinding but loving light, telepathically communicating with glowing humanoid forms, having that iconic life review, observing a brilliant landscape in panoramic vision, and all the other classic common-denominator features of an NDE – an autistic individual such as Aymie is in NT mode – the NT version of herself.
She will then instantly know what's been going on all her life with the way she processes information, thinks and sees the world around her.
She will have a full understanding of why she can't tell her mother, "I love you," or, "I'm hungry; I want a hamburger."
Let's suppose that those with Level 3 ASD (significantly high support needs; nonspeaking; often unable to communicate even with a simple picture board) actually become NT during an NDE.
Wow! What would this experience be like for them?
But WAIT – what about when they return to their body?!
Being that there's been no reports of severe autism suddenly being GONE after the Autist is resuscitated, we can assume one of two things:
#1. No matter what the autism level, those on the Spectrum remain on the Spectrum during a near death experience.
#2. Or, they may actually be NT during a life after life event, but then, once they get back into their body, they have the same autism as before.
If #2 is what happens, then this would mean that once they return to their body, their ability to process the NDE is reduced to the limitations of their autism.
Thus, they may have a memory of experiencing NT in that vivid NDE realm, but are unable to apply the NT experience to their waking life.
But this seems counterintuitive to having a vivid recollection. You'd think that once they get back into their body, they'd at least be able to talk, dress themselves and perform other basic tasks that are taken for granted.
I'm going with #1. This is a lot easier to believe. However, when someone finally crosses over, I have to believe that they become their neurotypical counterpart.
But then gee, THAT doesn't make sense, either, when you consider that this would be a completely different presentation of themselves to any loved-ones whom they're reunited with, as well as loved-ones who will eventually join them.
So imagine that Aymie's mother dies 30 years from now, when the girl is 45.
Aymie's mom is enjoying the after life, watching over her severely disabled daughter for many years until the latter dies at 80.
They are reunited in the after life, but Aymie isn't the Aymie whom mom has always known.
Aymie is now her NT counterpart – practically a stranger to her mother. She looks like Aymie, but … doesn't present as Aymie.
We really have quite the conundrum here.
Lorra Garrick has been covering medical and fitness topics for many years, having written thousands of articles for print magazines and websites, including as a ghostwriter. She's also a former ACE-certified personal trainer. In 2022 she received a diagnosis of Level 1 Autism Spectrum Disorder.
.
Top image: Freepik.com/rawpixel.com