A life skills app for college students with ASD, intellectual and other cognitive disabilities that helps them thrive while parents use an easy portal to keep track.
It's spring in South Carolina, and excitement is in the air. There are only about seven weeks left of school, and families are celebrating their high school graduates — many who are going off to college.
In our neighborhood, there are college acceptance signs on front lawns. Caps and gowns have been ordered, and senioritis has set in. Freedom is coming!
But this isn't all true for my daughter, Zoë, who is finishing high school this year.
Zoë has autism and also an intellectual disability. This will be her last year in a mainstream school, and she'll start to slowly lose access to the covered disability services for K-12 students.
For students like Zoë and their families, the last year of high school can be a difficult transition.
Zoë can manage basic self-care but can't go to college or live independently without significant support.
Panic over uncertainty about the future starts to set in. What will they do now?
My daughter is extremely socially motivated despite her disability. She wants to be with people, make friends and is happy to try new activities.
I was thrilled when she was accepted into Coastal Carolina University's Learning Is For Everyone (LIFE) program for college students with intellectual and/or developmental disabilities.
LIFE is one of the more than 300 Inclusive Postsecondary Education (IPSE) programs across the country that give young autistic adults the college experience of living in the dorms, going to football games, taking classes, eating too much junk food and making new friends.
Each program accepts around 20 students, and the acceptance rate can be as low as 8%, so we're celebrating Zoë's college acceptance with a lawn sign of our own.
App Helps Autistic College Students Navigate Dorm Living and College Life
I'm proud of Zoë, and also incredibly happy that she'll be taking along a tool that I know will help her a lot.
It's a platform called NFlyte, which I developed after being frustrated about the lack of technologies for young autistic adults trying to navigate adulthood.
At school, Zoë will use NFlyte to maintain her daily schedule. The app will remind her to wake up, take her medicine, make her bed, eat breakfast, go to class, do her laundry, cook dinner and other daily living tasks.
Meanwhile, from my home I can log into the portal and make sure she's tracking against schedule and view photos of finished tasks.
I can communicate with Zoë in real time and give her prompts and encouragement.
Her IPSE counselors can also manage Zoë's progress in the portal.
I spoke to Zoë about her upcoming college plans and the emotions she's feeling about her new journey to supported independence.
Not surprisingly, she's having pre-college jitters, but her concerns set her apart from neurotypical students.
Zoë Shares Her Voice About Going off to College
Because Zoë has difficulty with expressive language, Stacey assisted her with the following responses.
Mom: Hi! Today I want to ask some questions about how you feel about going to Coastal Carolina this summer.
What was it like to interview for the program? Were you nervous?
Zoë: The interview was overwhelming, but the questions were pretty easy for me. I was nervous that they wouldn't like me.
The campus felt big and it made me worry about finding my way around or being lonely.
Mom: How do you feel about leaving high school?
Zoë: I feel happy but sad. I'm sad to leave my friends, but I'm ready to get away from the mean people in high school.
Also, the building is really stressful for me. The lights are bright and it makes it hard for me to see the words even though I have good eyesight.
I also get anxious when there are a lot of people close together in the room. Noise is hard for me. That's why I wear ear pods, to keep the noise the same level.
Mom: If you didn't get into a college program this year, what do you think you would have done next year?
Zoë: I would have gone to work in the nursery at the church if they would let me. I would have lived at home. I think I would be really lonely. And I still need some help with things.
Mom: Being at high school, what do you wish people understood better about girls with autism?
Zoë: I wish they understood that people like me are very kind and not judge before getting to know us. They think we are stupid and act weird.
They think that we don't want friends or don't care about people. It does get tiring trying to fit in and convince people that you aren't weird.
Mom: What do you think surprises people about you when they get to know you better?
Zoë: That we are just like everyone else but have different things. I have difficulty with speech and learn differently.
I understand what people are saying to me, but it's really hard to find the words to say. I get really tired focusing on the words.
People think that I am shy, but I am just trying to not talk too much because it makes me tired.
Mom: How do you feel about leaving home?
Zoë: Excited but sad. I'm sad leaving family and friends. I feel comfortable that the program has a lot of people to support me. I couldn't do it alone. Living by yourself would make me feel lonely.
I also have a hard time remembering to take my medicine and keeping things clean.
But keeping things clean really isn't important to me. I think it just matters to other people.
Mom: What if your roommate is messy?
Zoë: I would tell the support staff to do something about it or tell them that I'm not comfortable with their mess. Especially food being around because I don't want mice around.
Mom: So your mess is good, their mess is bad?
Zoë: Yes (laughing).
Mom: What are the things that you are most excited about doing there?
Zoë: Meeting friends and getting to learn more about classes and learning how to live on my own.
Mom: What are you most nervous about?
Zoë: People not liking me.
Mom: I think a lot of people are surprised to learn that you have autism. Do you think it's important to tell people about your autism?
Zoë: I like to hang out with them first and let them get to know me and that I am just like everyone else, and then I tell them.
Some don't like it and some don't care. Someone once told me that it's something special about you. A superpower.
Other people decide they don't want to be friends with me because they think they will get picked on if they are friends with an autistic girl. I think it will be better at college. I hope.
Mom: I'm really proud of you. I'm going to really miss you. Are you going to miss me a little bit?
Zoë: Yes, a little bit. I think it will be hard to see you leave. Freedom is good.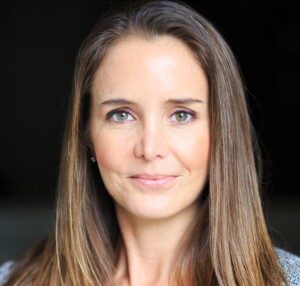 Stacey Ledbetter is a parent to Zoë, an 18-year-old woman with autism. She is the founder and CEO of NFlyte, a life skills platform for autistic adults and their families. The NFlyte solution includes an affordable and comprehensive suite of tools that support executive functioning, practical life skills and social engagement for autistic adults while providing a fully remote monitoring system for parents and caregivers.
Top image: Shutterstock/goodluz