Being that interstitial cystitis can be unbearable and crippling, why isn't bladder removal more common?
This disease has rendered many patients disabled and unable to work.
The problem is bladder inflammation. Certainly, you'd think that living with an external drainage system for urine – after removal of the bladder – would get these patients' life back and be preferable to living in constant and incapacitating pain.
So then, why isn't bladder removal (cystectomy) a more recommended procedure among people who have interstitial cystitis, which still has no effective treatment?
"This is a common question," begins Michael Ingber, MD, board certified in urology, female pelvic medicine and reconstructive surgery, and founder of The Center for Specialized Women's Health, division of Garden State Urology.
"There is a lot more to interstitial cystitis than we know," continues Dr. Ingber.
"It may not be merely a bladder mucosa issue. It may be more of a systemic, or autoimmune, condition.
"We also know that women with IC tend to be diagnosed with endometriosis, fibromyalgia and chronic pain disorders at a higher rate than the rest of the population.
"So even though we get rid of the bladder with cystectomy, they may have a high tone pelvic floor, vulvodynia or other pain condition which persists."
This begs the question, though: Why not still get bladder removal if it removes one of three pain conditions?
After all, a patient may think, "I can live with vulvodynia and fibromyalgia, but interstitial cystitis is absolutely unbearable."
Dr. Ingber says, "There have been studies on bladder removal showing that many times, the pain persists."
This is a phantom pain – the same type of pain that motivated the patient to have a cystectomy in the first place.
If you knew that there was a 100% guarantee that the removal of your bladder would free you of the pain and allow you to reclaim your life – but would come with that external drainage system that you'd have to fuss with every day and make sure never got infected — would you have the surgery?
Many patients would jump at it, being that continuing to have their natural bladder would mean lifelong agonizing pain.
But that 100% guarantee is nowhere near reality. The IC patient instead would be taking a big gamble with a cystectomy: taking the chance that there won't be permanent phantom bladder pain.
And if she takes this gamble and loses, she's stuck for life with a urostomy hole, tube and bag of urine hanging from her body.
"A cystectomy is the most risky surgery we urologists perform," says Dr. Ingber.
"Forty percent of patients will have some sort of complication from it. So yes, it's a gamble.
"Studies are mixed. Ken Peters, one of the world authorities on IC, did publish a study in 2013 which showed benefit in pain in women with IC who chose bladder removal.
"However, the key is to truly localize the pain to the bladder, not pelvic floor/other areas."
In short, if there's going to be postop permanent pain, it shouldn't be new pain elsewhere on top of any phantom bladder discomfort.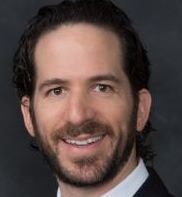 Dr. Ingber is board-certified in Urology and Female Pelvic Medicine & Reconstructive Surgery; is a Fellow of the International Society for the Study of Women's Sexual Health. The Center for Specialized Women's Health, division of Garden State Urology & Atlantic Medical Group.
specializedwomenshealth.com
(973) 537-5557
Lorra Garrick has been covering medical, fitness and cybersecurity topics for many years, having written thousands of articles for print magazines and websites, including as a ghostwriter. She's also a former ACE-certified personal trainer. 
.
Top image: Shutterstock/Africa Studio