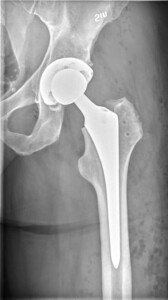 Are you scheduled for hip replacement surgery and wondering how many days the mortality risk is after the procedure?
It's understandable to be concerned, since a total hip replacement is an invasive surgery.
You may be wondering if there's a time window or number of days after a complete hip replacement during which the risk of death is the highest and then drops off.
Your concern would especially be logical if you've already read a list of possible complications in the patient consent form.
"There are many 30 and 90 day mortality studies demonstrating a very low risk of death after total hip replacement," says Barbara Bergin, MD, board certified orthopedic surgeon at and co-founder of Texas Orthopedics, Sports & Rehabilitation Associates.
"There are factors to consider when comparing one's risk of death following total hip replacement as compared to the general population.
"Interestingly, most patients who are on a waiting list for THR are generally healthier than the population of individuals their age.
"This is called the 'well patient effect.' The very infirm are probably not even considering surgery and therefore are not included in studies of mortality."
In other words, a person could have good heart and kidney function, normal blood pressure and normal glucose metabolism (no diabetes) — yet STILL have bone-on-bone pain in their hip from osteoarthritis — requiring surgery to improve quality of life by ridding this pain.
"The risk is slightly higher at 30 days (0.38%) than at 90 days (0.65%), from one study out of England, which reviewed over 200,000 cases worldwide," says Dr. Bergin.
"After 90 days, the mortality rate drops off to the same rates as the general population.
"Over time, the annual mortality rate has decreased for joint replacement in general, as it has in the overall population.
"It is also due to improvements in surgical safety and more aggressive post-operative mobilization and therapy.
"A case can certainly be made for improvements in mobility resulting in overall decreased mortality.
"It's a low risk, and unless I had severe cardiovascular or pulmonary disease or other medical issues associated in and of themselves with high mortality, I personally wouldn't even consider it a factor when trying to decide on whether or not to have my own hip (or knee) replaced."
When's the best time to have a total hip replacement?
The best time to undergo a THR is probably when you begin wondering if you should have one — after you've seen an X-ray of your bone-on-bone situation and the pain has reduced your quality of life.
Every year in the U.S., about 750,000 hip replacements are performed.
All kinds of surgery carry an inherent risk of mortality immediately following the procedure.
What may have people especially concerned about orthopedic surgery is that it has the highest risk of deep vein thrombosis (blood clot).
But prompt mobilization after the procedure, combined with a blood thinning drug and pneumatic compression devices on the legs while the patient is in bed or in a chair, all go a strong way towards DVT prevention.
A Death Study for Both Hip and Knee Replacement Patients
Investigators (Jan. 2010 Journal of Bone and Joint Surgery) set out to see if previous studies' determination of 60 to 90 days, following hip replacement (and knee) surgery, was truly an accurate period of time during which mortality risk was high.
The study looked at over 81,000 patients with total knee replacements and over 106,000 with total hip replacements.
The research team determined that it was just 26 days.
And this increase in mortality was only slight: one-tenth of one percent.
After 26 days, the increased risk of dying was found to be negligible.
The surgical participants were between 50 and 80 years old. The study found that the most pertinent risk factors for increased mortality early on following hip or knee replacement were:
1) being male, and 2) being over age 70.
Conclusion
If you're considering a total hip replacement surgery and are in reasonably good health, you can be very reassured that your decision is a wise one that you'll be so happy you made.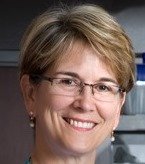 Dr. Bergin is a general orthopedist, surgically and conservatively treating all manner of bone and joint conditions. She enjoys educating patients so they can emerge stronger than they were before their orthopedic injury or surgery.
Lorra Garrick has been covering medical, fitness and cybersecurity topics for many years, having written thousands of articles for print magazines and websites, including as a ghostwriter. She's also a former ACE-certified personal trainer.  
.
Top image: Mikael Häggström, MD
Source: sciencedaily.com/news/health_medicine/