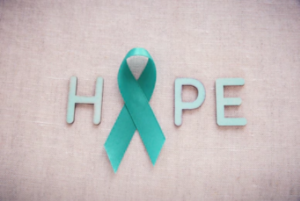 Hemp is part of the cannabis family and has shown some promise at treating ovarian cancer.
Hemp comes from the marijuana plant. It is not addictive and does not cause changes in mental status. cannabis cure ovarian cancer
Hemp may have the ability to treat ovarian cancer, say researchers at Wasana Sumanasekera at Sullivan University College of Pharmacy in Kentucky.
"Hemp contains therapeutically valuable components such as cannabidiol, cannabinol and tetrahydrocannabinol," says researcher and graduate student Sara Biela in the study report.
"However, unlike marijuana, hemp's therapeutic ability has not been studied in detail."
KY-Hemp cannabis cure ovarian cancer
This extract comes from Kentucky-grown hemp.
In one study, various doses of KY-hemp extract were added to cultured ovarian cells, leading to a significant dose-dependent reduction in cell migration.
This means that the extract could possibly be useful in halting or ceasing the spread of ovarian cancer to other sites of the body.
In a second study, KY-hemp halted the secretion of interleukin IL-1 beta.
This is important because interleukins cause inflammation that's been linked to cancer progression.
Here, then, is a potential biological approach to fighting ovarian cancer via hemp.
"Our findings from this research as well as prior research show that KY-hemp slows ovarian cancer comparable to or even better than the current ovarian cancer drug Cisplatin," explains the other graduate student, Chase Turner.
"Since Cisplatin exhibits high toxicity, we anticipate that hemp would carry less side effects," adds Turner in the study report. He points out that more research is needed.
And that research will be done with more cultured cancer cells, followed by studies on mice.
Symptoms of Ovarian Cancer
Low abdominal pain, or pain in the pelvic region, that doesn't go away.
More concerning would be a pain (or ache) that's only one one side of the pelvic area.
An increasing abdominal girth that is not related to an increase in calories that would cause fat gain.
Unexplained loss of appetite; getting filled up easily on small amounts of food.
Unexplained fatigue.
Top image: Shutterstock, SewCream
Source: sciencedaily.com/releases/2018/04/180423155046.htm