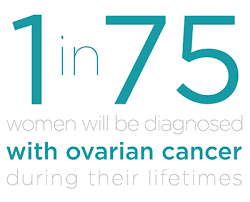 A "D & C" stands for dilation and curettage and is very useful at detecting uterine cancer, but some women are wondering if ovarian cancer as well can be detected by this procedure.
The ovaries cannot be visualized by a physician who is performing a procedure inside the uterus via the vaginal and cervical entrance.
Thus, from eyesight alone, a doctor cannot spot anything in the uterus that would suggest the presence of ovarian cancer.
What does a D & C involve?
The cervix is opened and widened (dilation) so that the doctor can insert an instrument for the procedure.
The instrument, called a curette, is then used to gently scrape (curettage) tissue from the uterine lining.
The tissue is sent off for biopsy to check for the presence of abnormal cells.
A device may also be used to suction any remaining substance from the uterus.
"A D & C is designed to diagnose uterine cancer and cannot diagnose ovarian cancer," says Mylaine Riobe, MD, founder of Riobe Institute of Integrative Medicine. Dr. Riobe, board certified in OB/GYN and integrative medicine, is the author of "The Answer to Cancer."
Samples of the interior of the uterus are extracted during a D & C. Ovarian cancer cells do not make their way to the uterus.
In order for this to ever happen, the cancer cells (if inside an ovary) would have to somehow, someway, disconnect from their base and travel through a fallopian tube and get into the uterine lining. This, of course, is not possible.
Furthermore, cancer can grow on the outside of an ovary, and this location is even further disconnected from the interior of the uterus.
If you suspect you may have ovarian cancer, and are having a D & C for other reasons and it comes out normal, do not ever take this to mean that you don't have ovarian cancer.

Dr. Riobe has helped thousands of patients overcome difficult illnesses by addressing root causes, not just masking symptoms. She has over 15 years' experience using integrative techniques to treat diverse patients.
Lorra Garrick has been covering medical, fitness and cybersecurity topics for many years, having written thousands of articles for print magazines and websites, including as a ghostwriter. She's also a former ACE-certified personal trainer.