MUST a woman take Taxotere in order to beat breast cancer?
Some women wonder if there are studies showing that chemo treatment without Taxotere results in much lower survival rates or higher recurrence rates of this dreaded disease.
Women who have read stories of breast cancer patients who've suffered permanent hair loss after receiving chemotherapy that included Taxotere are apt to wonder if Taxotere must be the "go to" drug for their own treatment.
• Is Taxotere the key to my survival of breast cancer?
• Does this come down to "my hair or my life"?
• Or is there another chemo drug that's just as effective but has not been fingered as a cause of permanent hair loss in six percent of its recipients?
These are very smart questions that you should ask your oncologist if you're worried about permanent hair loss. There is no such thing as a silly question when it comes to breast cancer treatment.
• It's your body.
• It's your life.
• It's your quality of life post-treatment.
Another Drug to Ask About
Northwestern University Feinberg School of Medicine has found a solvent-free, less toxic chemo drug.
It's more effective in the prevention of the progression of metastatic breast cancer, says a report of a study led by William Gradishar, MD, who is the director of breast medical oncology at Robert H. Lurie Comprehensive Cancer Center.
Remember the Name: Abraxane
When compared to Taxotere in the study, Abraxane prolonged the progression-free survival by nearly seven months.
"It nearly doubled progression-free survival," points out Dr. Gradishar in the report that's published in the Journal of Clinical Oncology (May 26, 2009).
Abraxane is free of chemical solvents and is delivered via albumin, a protein. Abraxane's generic name is nab-paclitaxel.
Abraxane vs. Taxotere
• In the study, patients received Abraxane on a weekly schedule.
• Taxotere is typically given every three weeks.
• Beyond the study, the appeal of Taxotere to some patients is its relatively infrequent administration.
The "Best" Drug for Breast Cancer Treatment?
"No one drug is the 'best' – it's usually about combos of chemo-Rx drugs, sequencing and MOST importantly risk assessment (which then dictates what chemo-Rx regimen to use," explains Mark Levandovsky, MD, Founder and Medical Director of Preventive Medicine and Cancer Care. Dr. Levandovsky is a board certified internist and oncologist/hematologist in practice for 20 years.
"Taxotere belongs to a taxane family of drugs that contain Abraxane and Taxol as well, each with their particular side effects," continues Dr. Levandovsky.
"If goal is cure, these taxanes are given over 12 weeks, with each woman's goals and unique comorbidities dictating which agent to pick.
"The effectiveness is comparable, but side effects differ both short term (fatigue, infusion reactions, blood counts/infections) and long term (neuropathy)."
More on Abraxane
"This is a win-win finding," says Dr. Gradishar in the paper. "The weekly schedule of Abraxane has more anti-tumor effects," he adds, "and is better tolerated than Taxotere."
Dr. Gradishar says that Abraxane is also "able to deliver the chemotherapy drug more effectively to the tumor."
The paper explains that weekly Abraxane "may be an appropriate alternative" to Taxotere in the first-line treatment of mets breast cancer.
Like all chemo drugs, Abraxane has the potential to cause serious side effects. But it has not been associated with permanent hair loss.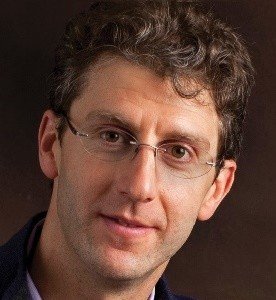 Dr. Levandovsky provides personalized care to health conscious individuals as well as cancer patients and survivors, focusing on an integration of genetic/molecular risk assessments, prevention, education, nutrition and psycho-oncology.
Lorra Garrick has been covering medical, fitness and cybersecurity topics for many years, having written thousands of articles for print magazines and websites, including as a ghostwriter. She's also a former ACE-certified personal trainer.
.
Top image: Freepik.com
—
sciencedaily.com/releases/2009/05/090526162846.htm
drugs.com/abraxane.html
academic.oup.com/annonc/article/23/11/2879/234091/Permanent-scalp-alopecia-related-to-breast-cancer