How can you tell if the atrophy you're noticing is benign or ALS?
Atrophy means muscle wasting; this outcome may have a non-fatal cause, but the appearance comparison is something that's on the mind of a lot of very worried people.
For many people, it stands to reason that when a muscle atrophies due to ALS, it's going to look very similar to the atrophy that results when a muscle has been immobilized due to the limb being in a cast from a broken bone.
After all, atrophy is atrophy, as far as what's happening, correct? The difference is only the cause, correct?
It's like a ragged gash in a leg. The gash may look the same whether it's from a dog mauling, a motorcycle accident or a knife attack.
Of course, a doctor or forensic examiner will be able to see details that a layperson can't detect, and hence determine that the mess from a motorcycle accident could not have been caused by a steak knife.
So back to comparing the atrophy of ALS to that of a benign or non-fatal cause.
Benign Causes of Muscle Atrophy
"Physiologic atrophy is caused by not using the muscles enough — due to stroke, being bedridden or health problems that limit movement," says Sashini Seeni, MD, a family medicine practitioner with DoctorOnCall, an online doctor and pharmacy.
• Excessive bed rest can result from pregnancy, surgery or some other medical condition that requires a lot of time in bed and a restriction on day to day normal activity.
• Being in a cast or splint for extended periods
• Old age or starvation
Serious but not Always Fatal Causes of Muscle Atrophy
• Suffering a stroke — a leading cause
• Head trauma that impairs mobility
• Spinal trauma that impairs mobility
• Orthopedic injury
• Neurological destruction from infection or poisoning
• Neurological impairment from neurological ailment
• Extreme morbid obesity (as depicted below)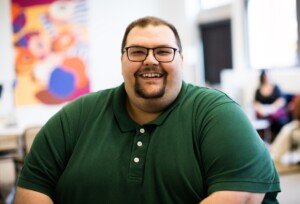 The appearance between benign or non-ALS atrophy, and that from ALS itself, may appear similar, says Dr. Seeni.
The differentiation between benign and neurological causes would depend on how progressed the situation is, and any other accompanying symptoms.
"The appearance of muscle atrophy occurs when one of the arms or legs is noticeably smaller than the other, marked weakness in one limb or when a person has been physically inactive for a very long time," explains Dr. Seeni.
"Physiological atrophy from not using muscles enough due to injury can be reversed with exercise and better nutrition compared to other types of muscle atrophy.
"Meanwhile, the difference of neurogenic [from disease] atrophy is that it occurs more suddenly than physiologic atrophy."
DoctorOnCall is the largest digital healthcare platform for citizens of Malaysia, allowing patients to consult doctors for advice, book appointments and place orders with local pharmacies.
Lorra Garrick has been covering medical, fitness and cybersecurity topics for many years, having written thousands of articles for print magazines and websites, including as a ghostwriter. She's also a former ACE-certified personal trainer.