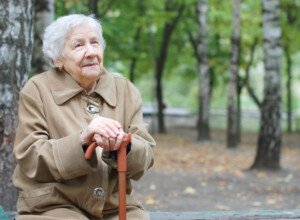 Are you panicking because a very elderly loved-one, 89, just fractured a hip? I know how you feel.
When my mother was 89, which is considered advanced elderly, she broke a hip after falling, but she's actually in better shape now than she was BEFORE the injury!
Victoria Tang headed a study that concludes that only 50% of elderly people fully recover from a hip fracture, and the chancers are lower for the advanced elderly.
Tang's study looked at dressing, bathing, eating and using the toilet post-surgery in the subjects, plus also stair climbing without resting and walking around a street block. Fitness prior to injury was also noted.
Should you be hopeful about a very elderly person regaining pre-hip fracture function?
Well, the study says that full recovery is under 50 percent—and pre-accident condition doesn't matter.
"The likelihood of returning to a high level of function," says Tang in the Journal of General Internal Medicine. "was particularly low in those older than age 85," who "had multiple comorbid conditions or dementia."
My 89-year-old mother had had quintuple bypass surgery four years before the hip fracture. She has a pacemaker. She has low thyroid and sciatica.
In Tang's study, 31% of subjects had full recovery; 41% regained stair climbing ability.
Subjects who'd been physically active before the hip fracture came in with a 36 percent full recovery rate—described as independent living; 32% could walk a block without a problem; 29% could climb stairs.
My 89-year-old mother could climb stairs without assistance. I doubt she can walk an actual block without pausing to rest, but it's possible if she goes slowly on a good day.
The secret to regaining pre-injury independence is being able to talk the stubborn elderly subject into once weekly "therapy sessions."
The sessions I give my mother are designed to prevent a second fall, either from stumbling on something or from being accidently knocked against in a crowd or by a clumsy walker.
Strong legs can balance better. Some of the exercises I have her do are:
• Standing up and down from a low bench (without holding onto anything)
• Catching a 2-lb. medicine ball I toss to her and tossing it back to me (to train her body to "recalculate" when put off-balance)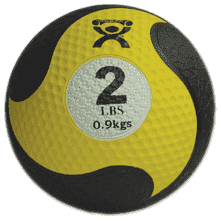 • Resisting against me when I push against her from the side (a pillow is between us)
• Playing tug-o-war with a tension band (a great recalculation drill)
• Walking up a flight of stairs—sideways, facing one direction, then repeating this in the other direction (body perpendicular to the stairs, feet parallel to the stairs).
There was no medical reason, I've always believed, for my mother NOT to be able to fully recover from her hip fracture, though the surgeon told me there was a "slim chance" she'd ever even recover enough to use a cane.
The issue with many advanced elderly people, when it comes to regaining independence, is their will, motivation and attitude.
Lorra Garrick has been covering medical, fitness and cybersecurity topics for many years, having written thousands of articles for print magazines and websites, including as a ghostwriter. She's also a former ACE-certified personal trainer.  
.
Top image: Shutterstock/Voronin76
Source: sciencedaily.com/releases/2016/09/160908120207.htm