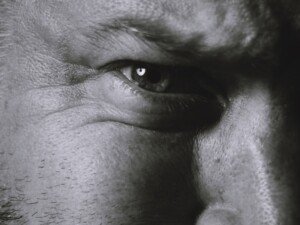 A pedophile will hesitate to go near a child who brims with martial arts training confidence.
With so many children being abducted every year by strangers, it's certainly reasonable for parents to wonder how effective martial arts training can be at stifling abductions or even preventing attempts at kidnapping.
Master Dan Vigil of Dan Vigil's Academy of Taekwondo in Northville, MI, knows something about childhood bullying.
Vigil was the victim of bullies himself — not one bully here and there, but many classmates on an ongoing basis — and only when he discovered martial arts was he able to reverse the bullying (without physical aggression) and develop healthy self-esteem.
First of all, this article isn't about how to teach an 8-year-old how to kick a 170-pound man flat on his back.
Of course, a predator can be scared off by the size of the fight in a child, as was the case with David Moore, 39, who tried to abduct a 4-year-old in the presence of the child's 7-year-old cousin.
The 7-year-old, A'Nari Taylor, wasted no time pulling, kicking and hand chopping at the man, who eventually gave up and ran off (and was later apprehended).
The girl had never before taken martial arts lessons, but had been expressing a desire to prior to the abduction attempt.
"Child abductors, in most cases, are looking for easy victims," says Vigil. "All children, regardless of age and gender, can be taught how to recognize a dangerous adult. We teach kids there are certain things no adult would ever ask a child to do."
And some examples of that are:
-Helping find a lost puppy or kitten
-Helping load something in or out of a car
-Give directions
-Enter a van to pose for photos for a "modeling scout"
Vigil explains, "If children learn to avoid these lures, it can go a long way toward anti-abduction."
Martial arts teaches so much more than kicking and hand-strike techniques. Kids (and adults) are taught to be more aware of their surroundings.
The development of the physical skills carries over to gait pattern when walking on a sidewalk. Predators aren't looking for kids who walk with confidence or who possess what appears to be a high degree of awareness.
"Finally, we teach them how to fight back and make a lot of noise doing it," says Vigil.
Though it's not likely that a young child can knock an adult to the ground, they can be taught to deliver techniques that temporarily halt the predator, giving the intended victim a chance to bolt.
Older kids, indeed, can develop sufficient prowess to drop their attacker.
Children need not be in the martial arts for years and years to develop enough skills to deflect an abduction attempt.
Martial arts, like Vigil says, teaches students to make noise and carry themselves with confidence, making predators assume that they are anything but easy targets.
"Everything is aimed at the child not being an easy target and thereby avoiding an attempt altogether," says Vigil.
A high quality martial arts program will engage children in role-playing with make-believe abductors, buffing up the student's skill at verbally deflecting a kidnapping attempt.
Lorra Garrick has been covering medical, fitness and cybersecurity topics for many years, having written thousands of articles for print magazines and websites, including as a ghostwriter. She's also a former ACE-certified personal trainer.
.
Source: miamiherald.com/2013/02/25/3253700/miami-girl-who-saves-cousin-from.html

Can Martial Arts Training Help Prevent Child Abductions?