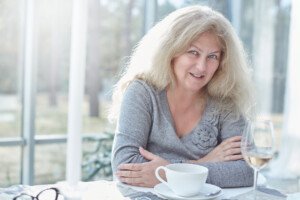 If you have Marfan syndrome and a thoracic aortic aneurysm, you'll be very interested in Losartan, which may potentially slow the expansion of the diseased area.
Marfan syndrome is a connective tissue disease, typically treated with beta blocker drugs which lower blood pressure.
Lowered blood pressure is very desirable in the Marfan patient, to reduce stress on the inner wall of the aorta.
In Marfan, the aorta becomes enlarged and can dissect, causing instant death.
A study report (Braverman et al) from 2014 hails Losartan as a possible alternative to beta blockers for slowing the growth of an aneurysm.
Even if you don't have Marfan syndrome but nevertheless have a thoracic aortic aneurysm, the study's findings will interest you.
• The study (published in The New England Journal of Medicine) involved 608 people with Marfan syndrome from six months of age to 25.
• All the subjects had enlarged aortas.
• Half the subjects were given the beta blocker Atenolol while others were given Losartan.
• The Atenolol was given in higher than usual doses.
• The subjects were followed for three years.
The patients were followed for three years, and the results in both groups were the same as far as aortic growth rate, tear rate of the aorta, number of surgeries to repair torn aortas and number of deaths.
Losartan may be considered in patients who experience adverse side effects from beta blockers which can include nausea.
Losartan Today
As of 2019, we must wonder where Losartan fits in with the management of thoracic aortic aneurysm. So I asked Michael Fiocco, MD.
"For decades we have used lower blood pressure to theoretically reduce aneurysm growth," says Dr. Fiocco, Chief of Open Heart Surgery at Union Memorial Hospital in Baltimore, Maryland, one of the nation's top 50 heart hospitals.
"Although Losartan is used to lower blood pressure (classified as ARB or angiotensin receptor blocker), in this case it is thought to modify the cellular matrix of the aortic wall and inhibit expansion.
"This is in the experimental stage and I am not aware of any human clinical studies.
"Also, the studies to date relate to Marfan aneurysm but not the host of other types.
"This work continues with other ARBs, anti-inflammatory agents and even statin drugs in hopes of modifying the walls of these diseased aortas to inhibit expansion."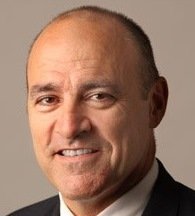 Dr. Fiocco specializes in treating artery disease, valvular disease and aortic aneurysm. His heart care expertise has earned him recognition by Baltimore Magazine as a Top Doctor in 2010, 2011, 2013, 2016 and 2017.
Lorra Garrick has been covering medical, fitness and cybersecurity topics for many years, having written thousands of articles for print magazines and websites, including as a ghostwriter. She's also a former ACE-certified personal trainer.
.
Top image; Shutterstock/traveliving
—
Source: sciencedaily.com/releases/2014/11/141118125441.htm