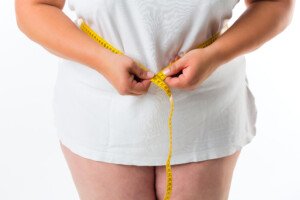 Here's a no-nonsense way to outright prevent gaining weight no matter how stressful your caregiving tasks are, no matter how demanding your charge is.
I'm an exercise and fitness enthusiast, and former personal trainer, who had the experience of "extreme caregiving" for my 80-something mother during her numerous serious medical situations (severe depression, quintuple bypass surgery, constant fainting episodes, two brain bleeds and a hip fracture).
Food Provides a Relief from Caregiver Stress
A caregiver will often turn to food for comfort (and thus gain weight); the mental angst can be unspeakable.
Another reason a stressed-out caregiver may gain weight is because the time required to keep up with a supply of healthful food, and then to prepare healthful dishes, is no longer present.
Convenience-eating translates to junk food eating. Feelings of powerlessness encourage the stressed caregiver to eat well-beyond the point of satiation, and weight gain happens.
During my first round of caregiving (my mother had knee arthroscopy followed by crippling depression) I subsisted almost entirely on junk food and ate like a horse, while staying with my parents to take care of her.
Alongside that, I was battling against my father's poor judgment as far as what should be done with her (e.g., he kept denying that she had full-blown depression and hence, was an obstacle to antidepressant treatment).
There were many trips to IHOP, Village Inn and Perkins (my mother was too disabled to cook).
Whenever we went out for breakfast I'd order the same thing: French toast, drenched in butter and syrup. I had given up cardio exercise and gained weight (around 15 pounds), but had continued lifting weights.
A small amount of "stress weight" is one thing, but a LOT of weight gain (i.e., 15 or more pounds) doesn't have to happen. Never take up smoking to prevent this!
Do NOT quit exercising just because you're seeking comfort through food!
Do NOT quit exercising just because you've gained some weight.
Though I lived on large quantities of junk food, this was no excuse for ditching the weight workouts. I ditched the cardio, but the weight workouts were far more valuable.
The stressed caregiver needs to get away, and when possible, should use that time wisely: a gym workout will do much more good than a trip to a bar to "unwind."
Gym workouts, rather than spending inordinate amounts of time on social media, will help prevent weight gain or at least help prevent more than 15 pounds of weight gain.
Exercise can also include yoga, which may sound too passive, but a yoga class–if your gym offers one–will provide a unique challenge to your body. This beats unwinding with "a few drinks" any day.
My mother completely recovered, I moved back home, resumed cardio, stopped living on junk food, and quickly got my lean physique back.
Second Caregiving Stint: No Weight Gain
Less than a year later…another tour of duty…the quintuple bypass surgery. The ensuing four months were a nightmare.
Somehow, someway, I made the time to do all my shopping at Whole Foods and eat a plant-based diet with minimal junk food. I continued cardio and never missed a weight workout.
There were many trips to restaurants, and I almost always ordered something healthy like grilled salmon, broccoli and a salad.
I always had to go with my parents to restaurants because my mother was prone to passing out, and my father, being a senior citizen with recent back surgery, was in no condition to support 135 pounds of fainting weight.
Throughout the stress of this second round of caregiving, I dropped 10 pounds in its first 30 days, despite eating more food than usual.
The emotional strain was enormous (my mother was non-compliant), but the one thing that gave me a sense of control was eating healthfully and stopping at the point of satiation.
So you see, if you put your mind to it, weight gain from caregiving CAN be prevented. A few pounds are okay, but there was no excuse for my 15 pound weight gain during that first stint.
Caregiver stress is all the more reason why the individual should stick to a rigorous exercise regimen and make every effort possible to eat healthfully.
By not gaining weight, you will feel more in control amid what seems to be a very out-of-control environment.
Lorra Garrick is a former personal trainer certified through the American Council on Exercise. At Bally Total Fitness she trained women and men of all ages for fat loss, muscle building, fitness and improved health.
.
Top image: Shutterstock/Kzenon