A thoracic aortic aneurysm is a bulge in this great blood vessel that can kill a person within minutes if it rips open.
A genetic basis for a thoracic aortic aneurysm has been the subject of research.
Research (Nature Genetics, Milewics et al) revealed an association between a common genetic variant and a possible predisposition to an acute aortic dissection (AAD).
The genetic variant's presence may double one's risk of developing AAD.
The vast majority of people who suffer an acute aortic dissection have a pre-existing aortic aneurysm, which typically grows over time but usually produces no symptoms.
Genetic Variant Discovered Linked to Thoracic Aortic Aneurysm
The genetic variant is on chromosome 15, discovered by researchers (Milewicz et al), and the study report was published in 2014.
The gene involved is called FBN1. It has already been established that mutations in FBN1 cause Marfan's syndrome, which predisposes patients to aortic aneurysms and hence, AAD.
"Although patients with aortic dissection in our study did not have Marfan syndrome, this study suggests that the same pathways are involved in causing aortic dissections in patients with and without Marfan syndrome," says the 2011 paper.
"Genetic cause for aortic aneurysm have been known but poorly understood," says Michael Fiocco, MD, Chief of Open Heart Surgery at Union Memorial Hospital in Baltimore, Maryland, one of the nation's top 50 heart hospitals.
"There appears to be familial aneurysm disease, but the gene that is causing it has been elusive.
"The one that is known is the aneurysms associated with Marfan's syndrome.
"That gene has been identified on chromosome 15 and is related to the entire syndrome (tall, slender, hyperflexible joints, aortic aneurysm/dissection propensity).
"The abdominal and cerebral aneurysms remain a work in progress to find the genes.
"Various studies have shown that if a first-degree relative has an abdominal aortic aneurysm, you are 2-4x more likely to have one than someone without that family history."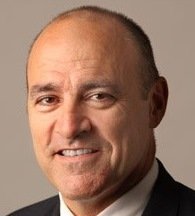 Dr. Fiocco specializes in treating artery disease, valvular disease and aortic aneurysm. His heart care expertise has earned him recognition by Baltimore Magazine as a Top Doctor in 2010, 2011, 2013, 2016 and 2017.
Lorra Garrick has been covering medical, fitness and cybersecurity topics for many years, having written thousands of articles for print magazines and websites, including as a ghostwriter. She's also a former ACE-certified personal trainer.
—
Top image: Shutterstock/Veronika Zakharova
Source: sciencedaily.com/releases/2011/09/110911145257.htm