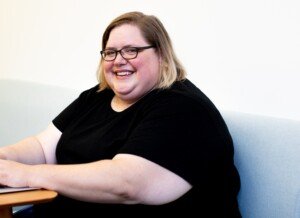 If you're obese, don't let that stop you from using a treadmill desk to help offset the "sitting disease," which is as dangerous as smoking.
If you've been thinking of getting a treadmill desk to discourage excessive sitting while doing computer work, but are reluctant because you're obese, I have good news.
And that is this: Obesity is no deterrent to using a treadmill desk. As a personal trainer, I've worked with many very overweight clients, and plus, I use a treadmill desk, so I know all about this device.
How Obese Walkers Can Adapt to a Treadmill Desk
Initially use the device for 10 minutes at a time, or even five minutes if that's all you can tolerate, and set the speed to 0.5 mph and a zero incline.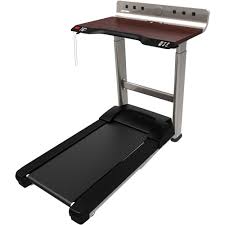 Do not hold on if you're simply reading off the computer screen. Use of the mouse and keyboard will necessitate resting your forearms and portions of your hands on the structure, but when you're not using the mouse or keyboard, swing the arms.
This is very important; one reason is because a natural arm swing will encourage good posture, proper gait, and engage the low back muscles.
No matter how soon you may become uncomfortably fatigued, this is no reason to give up the pursuit of using a treadmill desk. Simply step off of it when fatigue becomes overbearing and take your usual seat.
The caveat of switching back and forth is that you'll need to keep transferring your computer back and forth, unless you have two computers: one at the treadmill desk and one at your sitting station.
Time your sessions using the treadmill desk:
Set a timer for five, 10, 15 or more minutes. Don't overdo it at first. Don't try to walk any marathons.
Sudden prolonged walking in a sedentary obese individual can result in strained feet, hurting heels or sore knees.
Wear comfortable shoes. If your shoes are not comfortable, don't try to tough it out. When using a treadmill desk, always wear supportive walking shoes.
If your lower back begins aching, do not hold onto the machine (again, the exception for arm/hand contact is when you're using the mouse or keyboard.
If your lower back begins aching, step off the machine and take a break from it. An aching lower back simply means that the muscles are fatiguing from getting worked. Over time these muscles will adapt!
Obese individuals should walk as much as possible.
Obese people can benefit from a treadmill desk and should not let their size discourage them.
Lorra Garrick is a former personal trainer certified through the American Council on Exercise. At Bally Total Fitness she trained women and men of all ages for fat loss, muscle building, fitness and improved health.