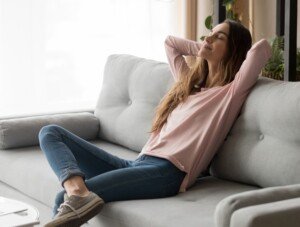 If you want to gain fat, this doesn't mean you should force down foods you don't like such as gritty protein powders or a ton of fastfood.
Obviously, if you pig out with the highest-calorie foods at fastfood restaurants a few times a day, you will gain fat.
Some fastfood selections are inundated with calories.
Assume that any gargantuan-portioned dish at a fastfood place is loaded with calories and fat. That's a given.
However, there are alternatives that are cram-packed with calories, such as cashews and peanuts. Snacking on peanuts and cashews will help you gain fat.
Add pine nuts to salads and meat dishes. One tablespoon of pine nuts contains 190 calories, and they are very tasty. Any kind of nut should be part of your weight gain plan. Nuts are good for the body.
Smearing peanut butter on whole grain crackers or, better yet for weight gain, a whole grain bagel, will also contribute to your weight gain plan.
I've found that a chocolate mint bar can be devoured in seconds with a chilly glass of milk.
If you like chocolate mint, then snack on a couple of supersize chocolate mint bars – that's almost 1,000 calories — that you can get at Whole Foods Market.
These bars have fewer processed ingredients than conventional mint patties.
Add a tall glass of milk and that's another 200 calories or more, depending on type of milk.
Less Healthful, but Very Delicious Options
A breakfast of waffles, pancakes or French toast will add significant calories to your daily diet.
One tablespoon of regular syrup is an outlandish 200 calories, give or take.
When you pour syrup on your pancakes, waffles or French toast, you'll be pouring (and thus eating) far more than just a few tablespoons.
Three pancakes can easily soak up five tablespoons of syrup.
The pancakes, waffles and French toast add a lot of calories, but don't forget the butter – add a tablespoon of butter, and you have a ridiculously calorie-packed meal, and that excludes the tall glass of milk!
You are on your way to successful fat gain.
Additional Ways to More Easily Gain Fat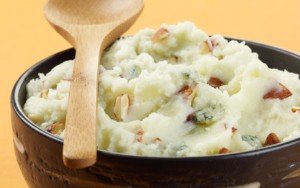 Load up on mashed potatoes, stuffing and plain cheese pizza.
Keep in mind that conventional grocery store preparations of these foods are highly processed and have very high sodium content.
An alternative is to make them at home.
Nevertheless, a whole box of Stovetop stuffing is about 1,000 calories, yet is easy to gobble down.
So have fun on your plan to easily gain fat, but don't give up exercise; exercise is always important and should be a staple, whether you want to lose fat or gain fat.
Lorra Garrick is a former personal trainer certified by the American Council on Exercise. At Bally Total Fitness she trained clients of all ages for fat loss, muscle building, fitness and improved health.
.
Top image:
Shutterstock/fizkes