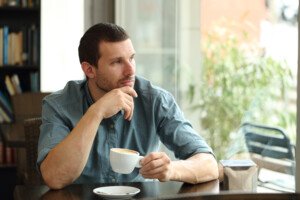 People in their mid 30s get colon cancer.
Many doctors don't first suspect this in a symptomatic 30ish person, and the disease thus progresses until it's finally diagnosed.
At the age of 35, the last thing Dr. Stan Frager was worried about was colon cancer.
On family vacation, Stan's dad noticed that Stan had bleeding in his urine, and recommended that he see a doctor.
Upon returning from vacation, his father called Stan every day until he got screened.
35 too Young?
Stan says, "I only agreed to be examined to get him off my back." Up until that point, he had been ignoring the bleeding in his urine, figuring it would go away.
But following a biopsy, a doctor informed Stan he had stage three colon cancer; his colon wall was penetrated, and he had a 90% morbidity rate.
"My father saved my life," says Stan. Following a surgery, he went into stage 5 radiation treatments — the highest treatment available.
Before his diagnosis at age 35 for the colon cancer, Stan was an athlete and the baseball coach at the University of Louisville, Kentucky, where he was also a professor of psychology.
He had spent years in a medical environment and knew his way around the hospital, but never thought to get screened for colon cancer.
After his surgery he spent the rest of the baseball season coaching the team from the dugout, where he sat on a doughnut while he healed.
Despite the grim diagnosis, Stan has been a survivor for 38 years as of March 6, his surgery date.
He now has two full grown children, one of whom is a 28-year-old male who has already had a colonoscopy.
Stan hopes that audiences will take two simple messages away from his story:
Know the symptoms and signs of colon cancer.
Get checked out if something doesn't seem right.
Age 35 is not too young to develop colon cancer.
"I spent 12 years in academia, and I was stupid. My, and many others, most common thoughts are 'Why me? Maybe it'll go away. I won't get cancer.' Then I did," says Stan.
"This could have been prevented if I just took my head out of the sand."
To learn more about this unforgiving disease, visit the Colon Cancer Prevention Project.
How often do people in their 30s get colon cancer?
Of all the cases in the U.S., the percentage of colon cancer patients between 20 and 34 is 1.4 percent; and between 35 and 44 is 4.2 percent.
There are no statistics that precisely define how many people in their 30s each year are diagnosed with colon cancer.
–
Top image: Shutterstock/Antonio Guillem
Source: seer.cancer.gov/statfacts/html/colorect.html