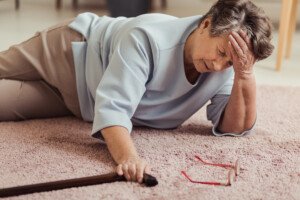 Learn more about the odds of an elderly patient on Coumadin developing chronic subdural hematoma after hitting their head.
It's not a pretty trio:
1) Coumadin therapy
2) Getting hit in the head
3) Elderly age. After all, this is a significant threesome in terms of risk of chronic subdural hematoma.
Suppose you have an elderly relative who's on Coumadin (an anticoagulant), and this individual falls and hits their head.
A CT scan soon after would be a smart idea, even if the patient is lucid.
Most elderly people in this situation will not develop a chronic subdural hematoma, but the number who will carries statistical significance.
"Anticoagulation to conventional intensities increases the risk of intracranial hemorrhage 7- to 10-fold, to an absolute rate of nearly 1%/year for many patients," says John M. Abrahams, MD, chief of neurosurgery at Northern Westchester Hospital, and founder of the Westchester Neuroscience Research Foundation which is studying the genomic profile of malignant brain tumors.
"Most (70%) anticoagulant-related intracranial hemorrhages are intracerebral hematomas (approximately 60% are fatal)," says Dr. Abrahams. This is bleeding inside the brain.
"The bulk of the remainder are subdural hematomas," says Dr. Abrahams.
The bleeding of a subdural hematoma, including chronic, occurs between the brain and the tissue that's one layer above it, called the dura ("sub" means beneath). The tissue between the brain and dura is called arachnoid.
"Predictors of anticoagulant-related intracerebral hematoma are advanced patient age, prior ischemic stroke, hypertension and intensity of anticoagulation," he continues.
"In approximately half of anticoagulated elderly] patients with intracerebral hematoma, the bleeding evolves slowly over 12 to 24 hours, and emergency reversal of anticoagulation is crucial."
If the elderly patient has symptoms immediately following the head trauma, is this predictive of a chronic subdural hematoma?
"If the patient has symptoms right after the fall, then they have a greater than a 50% chance of developing a real intracranial hemorrhage of some sort," says Dr. Abrahams.
What if the symptoms go away fairly quickly?
"If the symptoms dissipate in an hour, then they are probably fine."
Even two hours means they'll likely not develop complications down the road.
Is location of the "bump" on the head predictive of a cSDH?
"Location can indicate where the headache may arise, but only in some patients, and is not a clear indicator."
Dr. Abrahams is a highly regarded, board certified neurosurgeon who specializes in the treatment of complex disorders of the brain and spine.
Lorra Garrick has been covering medical, fitness and cybersecurity topics for many years, having written thousands of articles for print magazines and websites, including as a ghostwriter. She's also a former ACE-certified personal trainer.
.
Top image: Shutterstock/Photographee.eu