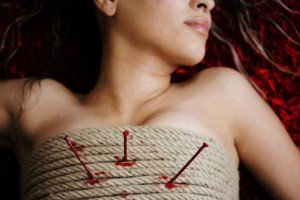 Chest pain comes in many flavors, so what could it mean if it's throbbing, deep and aching?
Three very serious conditions can cause what a patient might describe as a throbbing type of pain in the chest, or a sensation of being deep and aching.
Unfortunately, the first three explanations for these symptoms that come to mind for John A. Elefteriades, MD, are far from benign.
Dr. Elefteriades is the William W.L. Glenn Professor of Surgery, and Director, Aortic Institute at Yale-New Haven, New Haven, CT.
Causes of Throbbing, Deep Aching Chest Pain
Dr. Elefteriades explains, "Chest pains or aches can be the result of coronary artery disease, valvular heart disease or aortic aneurysm. The descriptor 'throbbing' is uncommon."
Coronary artery disease. People can live to 90 or more with this condition. But if you don't take measures to aggressively manage CAD, it can kill you long before you cash in your first pension check.
People can live years with valvular heart disease, but it can also kill. The key is treatment, which (as with CAD) may require surgery.
It's important to point out that there are also benign causes of chest pain or aches, such as non-serious arrhythmias, inflammation of the rib cartilage, and acid reflux disease. Even the side effects of some medications can be a cause.
Aortic Aneurysm: Deadly and Stealthy
What very few people know is that a thoracic aortic aneurysm — though usually not causing any symptoms — can cause a very deep or penetrating chest pain — and quite suddenly.
The imaging tests that a doctor will order to examine the heart, such as an X-ray (standard ER procedure) or an ultrasound (echocardiogram) will show the aneurysm.
An aneurysm that is producing symptoms like chest pain or aches can be surgically repaired.
If the bulge in the aorta ruptures, internal hemorrhaging will result. Mortality is high.
Other symptoms with a dissecting aortic aneurysm might be severe shoulder and/or back pain.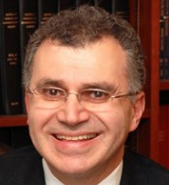 Formerly the chief of cardiothoracic surgery at Yale University and Yale New-Haven Hospital, Dr. Elefteriades is working on identifying the genetic mutations responsible for thoracic aortic aneurysms. He is the author of over 400 scientific publications on a wide range of cardiac and thoracic topics.
Lorra Garrick is a former personal trainer certified by the American Council on Exercise. At Bally Total Fitness she trained clients of all ages for fat loss, muscle building, fitness and improved health.