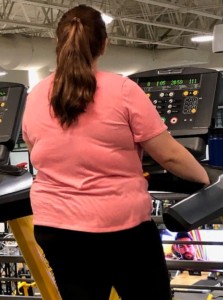 Being plus size (overweight, obese) can mean a higher risk for breast cancer death.
But why is this? And what do you plan on doing about it?
The reason is because having a higher body mass index correlates to a greater chance of failing to detect a breast cancer while it's still in an early (and more curable) stage.
This information comes from the Radiological Society of North America. The RSNA recommends shorter intervals between mammograms for plus size women.
If you're overweight, you should discuss this recommendation with your doctor.
A body mass index (BMI) of 25 or more is considered overweight.
Researchers from the Karolinska Institutet in Sweden wanted to identify risk factors that were associated with failing to detect tumors while they were smaller than two centimeters.
The two centimeter size is one of the distinguishing parameters for stage 1 and 2 cancers. Further, size of tumor is a prognostic factor.
The Study
• 2,012 cases of invasive breast cancer were explored.
• Diagnoses occurred between 2001 and 2008.
• Patients were followed til the end of 2015.
• Disease progression, BMI and breast density were evaluated.
• For tumors detected at screening, BMI and breast density were tied to large tumor size at diagnosis.
• For tumors that were detected within two years (interval cancers) of a negative mammogram, only the body mass index was correlated to having a large tumor.
Higher BMI meant a worse prognosis when compared to a lower BMI among the interval cancers.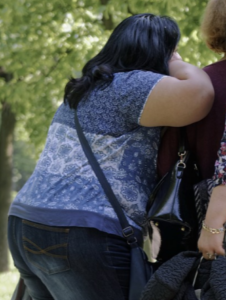 Breast density was not an issue with disease progression.
Study co-author Fredrik Strand, MD, ra adiologist at the Karolinska University Hospital, believes that BMI should be part of the breast cancer screening process, and that shorter intervals between mammograms should be considered.
Scarier News Yet
The bad news doesn't stop there for plus size women. The paper adds that high body mass index contributes to poorer prognosis via the molecular composition of the cancers, plus their hormone receptor expression levels.
Of Note
• The intervals were 18-24 months (typical in Sweden) rather than 12 months (more typical in the U.S.).
So it's possible that your doctor may explain that "shorter intervals" really means once every 12 months from the viewpoint of the Swedish study authors. Nevertheless, it's important to discuss the issue of obesity interfering with early detection.
Struggling to Lose Weight? Tips You May not Be Aware of
More cardio is NOT the answer. Lifting more weights is. Adding lean muscle mass will fire up your resting metabolism, even when you sleep, causing loss of unwanted fat.
Focus your strength training on major big moves or whole-body moves such as the deadlift, bent-over barbell row, standing overhead barbell press, flat or incline bench press, any variety of squats and the lat pull-down.
Set the load heavy enough so that between eight and 12 repetitions is DIFFICULT. This will incite growth of fat-burning muscle tissue.
Trade your lengthy stints on cardio equipment for high intensity interval training.
Trade "body positivity" for "breast positivity" by agreeing that you can love yourself while embarking on a weight loss program.
Below Are Strength Training Exercises that Women Should Do for Fat Loss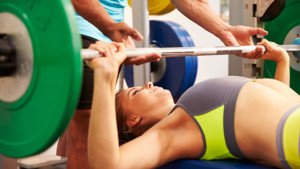 Lorra Garrick is a former personal trainer certified through the American Council on Exercise. At Bally Total Fitness she trained women and men of all ages for fat loss, muscle building, fitness and improved health. 
.
Source: sciencedaily.com/releases/2017/11/171120085251.htm

body positive plus size breast cancer death prognosis