Before you have TAVR, you should find out if your surgeon is set on using general anesthesia, because moderate sedation has benefits that general does not have.
Many people fear "not waking up" after undergoing general anesthesia, and sometimes they automatically assume that this type of sedation is the only option for the surgery that they're planning on — even TAVR.
General anesthesia requires a breathing tube while moderate sedation does not.
General anesthesia is sometimes used for TAVR.
Researchers at the Perelman school of Medicine at the University of Pennsylvania showed that moderate sedation was equally or better overall than general anesthesia for TAVR (transcatheter aortic valve replacement).
"I agree that conscious sedation is better for TAVR, as most of the patients treated with TAVR are elderly and at increased risk of cardiorespiratory complications and post-operative delirium with GA," explains Asim Cheema, MD, who's board certified in internal medicine, cardiovascular diseases and interventional cardiology by the American Board of Internal Medicine. Dr. Cheema is with Your Doctors Online, an online doctor chat site.
"In addition, TAVR is a minimally invasive procedure with percutaneous access and ideally managed with sedation for patient comfort and a plan for quick recovery with early ambulation post-procedure," says Dr. Cheema.
"The multicenter 3M study has shown that in a selected population, a minimally invasive approach with conscious sedation and an expedited recovery plan allows most patients to be discharged within 24-48 hours post-TAVR."
So why would there ever be a need for general anesthesia?
The researchers relied on the STS/ACC TVT RegistryTM — a database of TAVR patients in the U.S.
They looked at elective cases of femoral artery approach minus an incision to compare general anesthesia with moderate sedation.
This meant nearly 11.000 patients, with 1,737 having received moderate sedation.
Advantage of Moderate Sedation in TAVR
• A lower rate of mortality within 30 days of the procedure
• A lower rate of stroke within 30 days
• A shorter hospital stay
The conclusion was that moderate sedation is safe, effective and potentially the choice approach for TAVR.
This conclusion applies to all kinds of TAVR patients, not just the relatively healthy and younger ones.
What are the three levels of "moderate sedation" anyways?
• Isolated local anesthetic at the site of catheter entry
• Twilight sleep (conscious sedation) in which the patient is lightly asleep but responsive
• Monitored anesthesia—an unconscious but arousable state. In general anesthesia that patient cannot be aroused and not responsive to any external stimuli.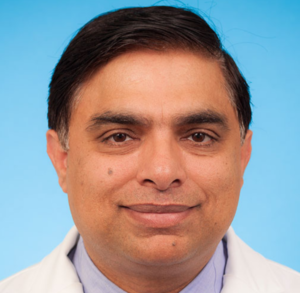 Your Doctors Online offers a free 7 day trial where you can ask a doctor questions online and get answers in minutes from anywhere 24/7. Learn more here. Dr. Cheema teaches and provides supervision to graduate students at the Institute of Medical Sciences, University of Toronto.
Lorra Garrick has been covering medical, fitness and cybersecurity topics for many years, having written thousands of articles for print magazines and websites, including as a ghostwriter. She's also a former ACE-certified personal trainer.
.
Top image: Shutterstock/Mrs_Bazilio
Source: sciencedaily.com/releases/2016/05/160506100411.htm