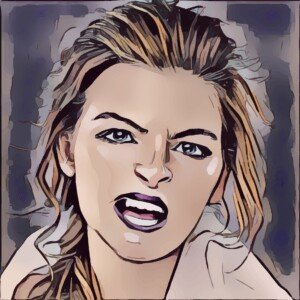 Are YOU, the parent, to blame if your child is scared to report he's being bullied at school?
If a child is getting bullied (physical or socially) at school, what would compel him or her to keep this information from their parents?
Fear of the bully harming the parents certainly doesn't top the list, so there must be other factors at play.
Some people wonder if the parents (how they relate to the child) are to blame for cases of victims keeping the bullying secret from mom and dad.
"No, in general, parents are not to blame," says Dr. Marilyn Benoit, MD, the Chief Clinical Officer and SVP of Clinical & Professional Affairs of Devereux, the biggest not-for-profit behavioral healthcare organization in the country.
Dr. Benoit has a family practice as a child and adolescent psychiatrist.
"Unless parents send a message to their children that they are complaining [too much], or being too sensitive, [then] a child may feel reticent to tell them.  This certainly is not the case for the majority of parents."
There do exist, very unfortunately, parents who make it extremely difficult for kids (grade school, junior high or high school) to report any incidents of bullying to them.
The bullying doesn't necessarily come from classmates in these cases; it can come from teachers, in which case, it may fall under the category of abuse or criminal behavior.
I have all the reason in the world to believe that Phillip never told his parents that Sister Rose had a habit of punching him on the back as she stood over him, when he didn't understand his math. This was fourth grade. Sister Rose slugged only the boys.
She did this all throughout the school year. I'd think that if these kids had reported this, at least one parent would have taken action against the school.
What was keeping these boys from telling their parents, "My teacher punches me in the back when I don't get a math answer right"?
"Parental attunement is key, and in some cases, likely due to the tremendous pressure and stress on parents, they might 'miss' the signals that indicate that there is something wrong," says Dr. Benoit.
"In even rarer cases, if there is harsh parenting happening, a child may be reticent to speak up and tell their parent about the bullying.  This is not the case for the vast majority of parents."
Dr. Benoit says that parents should work in being empathetic so that bullied kids won't be hesitant to report mistreatment from teachers or classmates.
Kids must be taken seriously rather than hearing that insane mantra from their parents, "Kids should be seen and not heard."
Dr. Benoit is past president of the American Academy of Child and Adolescent Psychiatry and has provided Congressional testimony on issues including child abuse, teen pregnancy and youth suicide.
Lorra Garrick has been covering medical, fitness and cybersecurity topics for many years, having written thousands of articles for print magazines and websites, including as a ghostwriter. She's also a former ACE-certified personal trainer.  
Parents to Blame when Bullied Child