Here's what a cardiologist/heart surgeon has to say about how much olive oil is too much in a day.
After discovering a super easy way to get more olive oil in my daily diet without cooking it or tasting it, I wondered just how much olive oil in a day is safe—and is there a point where the quantity becomes more adverse?
"There is no reasonable answer to that question, as it has no context…what else is the person eating, etc.," begins Alvaro Waissbluth, MD, an Ohio-based heart surgeon board certified in interventional cardiology and cardiovascular diseases, and founder of Eat Tank, an educational nutrition initiative that provides simple tools and practical knowledge for better understanding food.
"Navigating the modern food world properly is about understanding what you're eating. Olive oil contains a lot of fat but it is mostly unsaturated fat.
"The recommendations from various governing bodies are that adults consume approximately 20-30% of their daily calories from fat – of which 2/3 should be unsaturated and 1/3 saturated.
"Fat is a necessary nutrient. If one is eating 2,000 calories a day, then 25% of those from fat would equal 500 calories from fat.
"Fat contains 9 calories/gram so that comes out to about 55 grams of fat allowable per day.
"1/3 of that is about 18.3 grams, so 18.3 grams of saturated fat allowable per day in a 2,000 calorie diet. 2/3 is about 36.6 grams, so 36.6 grams of unsaturated fat per day in the 2,000 calorie diet.
"I personally recommend to my patients that only 20% of their calories come from fat.
"So these numbers would lessen somewhat for my 2,000 calorie a day patient."
Olive Oil in a Day: How Much?
Dr. Waissbluth continues, "Back to olive oil – 1 tablespoon contains about 14 grams of fat ~ 2 saturated and 12 unsaturated.
"If you ate 9 tablespoons you'd get your 18 grams of saturated fat in for the day but way overshoot your unsaturated.
"And if you ate 9 tablespoons you ought not have any other sources of saturated fat in your day.
"If you eat 1 tablespoon you get 2 and 12 respectively and would be lacking in your fat intake for the day – need to make it up elsewhere.
"However, remember, these numbers are not hard and fast rules. They are guidelines.
"If you eat 30 grams of saturated fat one day, that is not the end of the world – you simply curtail your sat fat intake somewhat for the next few days.
"Drinking olive oil is unreasonable – what IS reasonable is to include extra virgin olive oil as part of a diverse predominantly plant based diet and to understand macronutrients way better than the average person currently does.
"It is simply necessary to be able to exist at one's healthiest, given the food environment/era we were born into."
The closer food is to nature, the better it is for you. That's the general rule.
An apple is better than apple sauce is better than apple juice is better than apple pie.
As for easily getting uncooked olive oil into your diet without tasting it, put one tablespoon into your protein drink or fruit smoothie. You will NOT taste it!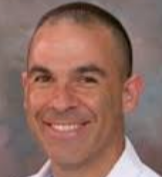 Dr. Waissbluth is affiliated with Atrium Medical Center and has been in practice for 20+ years. Visit Eat Tank.
Lorra Garrick has been covering medical, fitness and cybersecurity topics for many years, having written thousands of articles for print magazines and websites, including as a ghostwriter. She's also a former ACE-certified personal trainer.