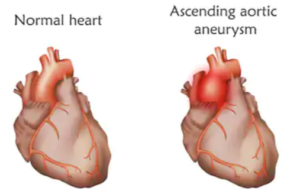 Here are guidelines for tension or resistance band training if you have a thoracic aortic aneurysm and are worried about a dissection from straining.
People with thoracic aortic aneurysms are typically told to avoid lifting weights or lift no more than half their bodyweight, but what about the safety of using tension tubes (resistance bands)?
Tension Bands and Tubes for a Thoracic Aortic Aneurysm
"The best guideline on this is to avoid a sensation of heavy strain in the exercise," says Dr. John A. Elefteriades, MD, William W.L. Glenn Professor of Surgery, and Director, Aortic Institute at Yale-New Haven, New Haven, CT.
Research into specifically the safety or danger of resistance band or tension tube workouts in a patient with aortic aneurysm is non-existent. However, extrapolations can be made.
The general rule with aortic aneurysm is to avoid heavy lifting or lifting that causes you to strain, struggle or grunt.
According to Dr. Elefteriades, a workout program in a patient with aortic aneurysm can, indeed, include tension tubing or resistance bands, of which there are varying strengths.
The next question, then, is how effective are tension tubes at increasing strength, toning or building muscle?
I use resistance bands for a few routines only when I can't get to the gym, but let me tell you, they can really pack a punch.
The thing about resistance bands is that you do not need to induce a sensation of strain to get a deep, searing burn.
Quite frankly, using tension bands for shoulder and chest workouts to "muscle failure" hurts to high heaven.
And this happens without feeling the kind of straining that you'd feel if trying to lift up a super heavy barbell or carry a loaded file cabinet across a room.
But does workout pain equate to building strength and muscle?
Of course it does, but this doesn't mean that "pain" is necessary to build strength and muscle, either.
For someone with aortic aneurysm, using tension tubes or resistance bands will create a good training effect because of several reasons.
Without having to strain or struggle, the individual can harness results because tension bands force one to maintain tighter contraction levels.
This means recruitment of more muscle fiber than that from traditional weight implements.
Movement with tension bands is not affected by gravity, as it is with moving a dumbbell, barbell or a machine's weight stack.
As a result, the movement can be done faster, for instance, with a shoulder press using resistance bands, than with a shoulder press using dumbbells.
In order to move quickly with dumbbells, you'd have to use pretty light dumbbells.
With a tension band you can use more relative resistance, yet move the band faster. Speed against resistance develops strength.
Resistance bands apply constant tension. With traditional weight implements, the tension tapers at points in the movement.
If you have a thoracic aortic aneurysm and have been lifting weights for a while and want to get a good bang for your buck without straining, get on a tension tube program.
The drawback is that resistance bands can't do much for the hamstrings. If you have a thoracic aortic aneurysm and have never lifted before, start lifting with tension tubes.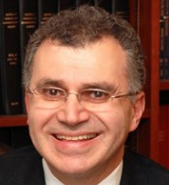 Formerly the chief of cardiothoracic surgery at Yale University and Yale New-Haven Hospital, Dr. Elefteriades is working on identifying the genetic mutations responsible for thoracic aortic aneurysms. He is the author of over 400 scientific publications on a wide range of cardiac and thoracic topics.
Lorra Garrick is a former personal trainer certified by the American Council on Exercise. At Bally Total Fitness she trained clients of all ages for fat loss, muscle building, fitness and improved health. 
.
Top image: Shutterstock/Veronika Zakharova