More truth shows that there's no such thing as a healthy extremely obese individual and that obesity cuts life span SHORT.
People who are extremely obese (class III) are more likely to have a much shortened life span than are those of normal weight.
But there is no formula for determining exactly how many years — for any particular overweight person at a given weight, height and age — will be taken off their life span.
"I generally don't get specific with my patients about how long they will live; there are too many variables to really answer a question like that," says Susan L. Besser, MD, with Mercy Medical Center, Baltimore; Diplomate, American Board of Obesity Medicine and board certified by the American Board of Family Medicine.
"I will tell them that their lifespan is likely shorter — as they are at risk to develop complications from morbid obesity over time — such as hypertension, diabetes, heart disease, liver disease and so on."
Extreme obesity is referred to as class III, and it's on the rise. It translates to being more than a hundred pounds over a person's recommended weight range for their height.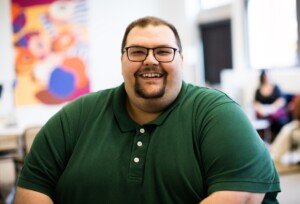 A body mass index (BMI) of at least 40 is class III. "Normal" is 18.5 to 24.9.
Obesity Shortens Life Span: Study
This study comes from the National Cancer Institute, and the full report is in PLOS Medicine (July 8, 2014).
The NCI analyzed 20 studies that included adults from the U.S., Australia and Sweden.
The researchers eliminated smokers and subjects with a history of certain medical conditions to balance the results.
The risk of a shortened life span was looked at in over 9,500 subjects with extreme obesity and 304,000 who were at normal weight.
Findings
As BMI rose within the extreme obesity group, so did the risk of death overall, as well as death from most major diseases.
In the class III group, the prevalent causes of death were from cancer, heart disease and diabetes.
A BMI of 40 to 44.9 meant 6.5 years of life lost; a BMI of 55 to 59.9 meant 13.7 years lost.
Accuracy of the Study
Accuracy was contingent upon self-reported weight and height values (though if anything, this would suggest that the findings are even more alarming than they seem to be, since a person who weighs 255 pounds isn't likely to inflate this number).
Use of BMI only, for the obesity measurement, also limits accuracy, though once BMI hits 40, you can be assured that this reflects obesity rather than a high degree of muscle mass.
It's easy to see, without the medical research, why the people in the images above have a shortened lifespan due to their obesity.
Dr. Besser provides comprehensive family care, treating common and acute primary conditions like diabetes and hypertension. Her ongoing approach allows her the opportunity to provide accurate and critical diagnoses of more complex conditions and disorders.
Lorra Garrick has been covering medical, fitness and cybersecurity topics for many years, having written thousands of articles for print magazines and websites, including as a ghostwriter. She's also a former ACE-certified personal trainer.
.
Image source: canweallgo.com
Source: sciencedaily.com/releases/2014/07/140708153902.htm